Blinging back
I absolutely love details on the back of dresses and tops (whether it be simple buttons or a low, sexy scoop), the details in the back can completely transform the entire look.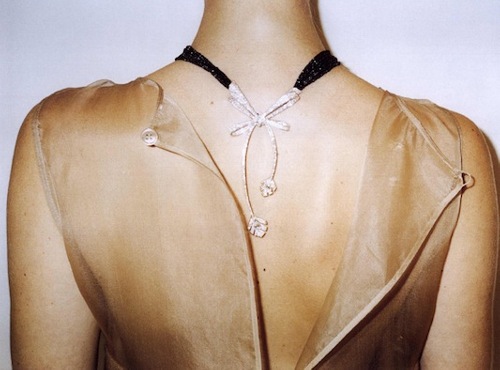 I love the subtle feminine bow tie in the back
One trend that was spotted a while back (especially on the red carpet), was the backwards necklace.  I loved it then.  And I still do!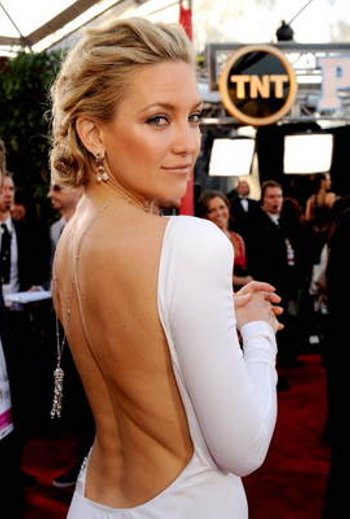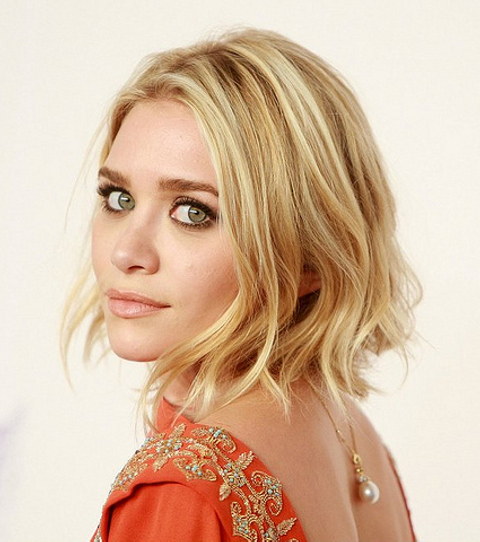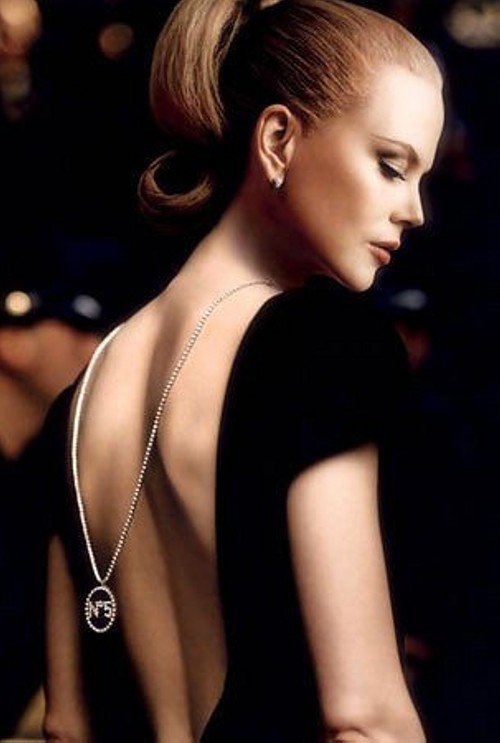 The backwards necklace works best with a dress (or top) that has a high neckline in the front and a deep scoop in the back.  If you're going for a sexy look, try a thin, long chain like Kate Hudson wore to the SAG Awards.  A shorter, drop pearl necklace looks great with a vintage dress, like Ashley Olsen wore to the CFDA Awards.
The backwards necklace can be tricky and should be very minimal to draw just the right amount of attention to the back.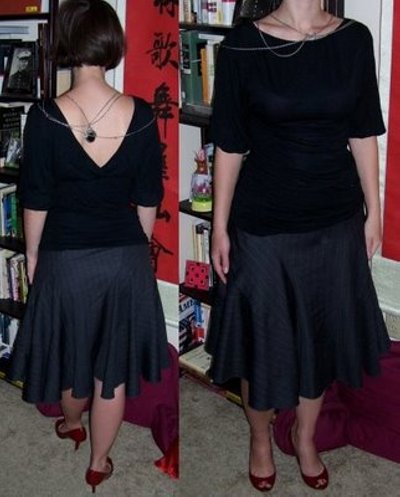 This anonymous lady had the right idea, but there is too much going on (she looks like she got tangled up in her necklace).  Instead of wearing a multi-chain necklace with a large pendant, she should have opted for a thin, rope like necklace with a tassel.
All of you ladies out there that are planning on wearing a backless dress this New Year's Eve, try out the backward necklace trend and really make a statement!
Happy Holiday's!
This entry was posted by Style Bust on December 23, 2010 at 12:02 am, and is filed under New Styles in Fashion. Follow any responses to this post through RSS 2.0.Both comments and pings are currently closed.