Selective Lifestyle Trends
To anyone studying or working in home decor, learning about trends in interior decorating is one of the most exciting parts of life. And it should be, aside from work, the home is where we spend the bulk of our time, and like clothing it needs to be a reflection of us. Style Bust searches the web for the latest and greatest trends for the home; our hope is that you can use some of our findings in the environment you've created at home!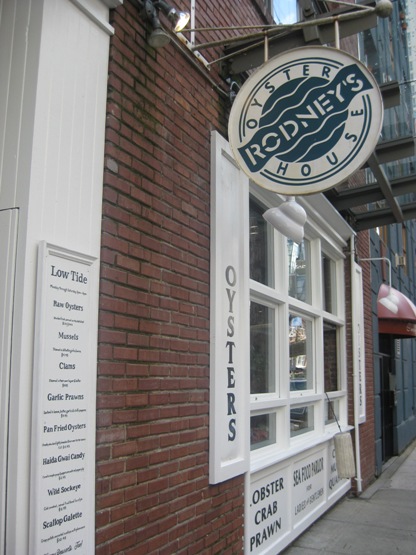 Heading back to trendy Yaletown for lunch we stopped for the dinning experience that I was looking forward to the most. My love for oysters and of fresh raw seafood eateries in general is unexplainable. It is hands down my favorite stuff to eat! So when in a coastal city known for its local sea food products I could not wait to get my hands on some sea critters freshly caught that morning. Rodney's Oyster House was everything an oyster house should be. Small, loud, very casual, with few menu options, and live crustaceans swimming around in a tank. We sat at the bar where ten different types of oysters (mostly local) sat artistically on ice with their labeled names given by discovering fishermen throughout time. I ordered two of each, when I realized my cousin is not an oyster fan, but like any San Franciscan with a true love for oysters, my stomach is always more than well prepared for such an occasion. Here in San Francisco we have mignonette, in Vancouver they have a plethora of vinaigrettes for their oysters that where both delicious and exciting, but left me completely overwhelmed. Like any good server should do, the guys here made sure I tried their oysters the Canadian way. Though I was really impressed by the variety of flavors form so many topping options, I'd rather stick to the way we like to eat our oysters here- a little mignonette with lemon and a dab of Tabasco. To be honest the best way to eat an oyster for true love rather than for dinning opulence is to just eat the little suckers plain. I paired my oysters along with a challenge to our server to make me the perfect Caesar, and OMG!!! This guy, this restaurant, KNOWS how to make one of these National drinks. As I saw him make it in a rushed and insensitive manner, I already knew this was the one I would never forget. After I got my cousin to help me out with the little guys, we ended our meal with a giant bowl of steamed mussels swimming harmoniously as they should be; in a potent smelling white wine, garlic, butter broth that was to die for! Curious about just trying the chowder and their belief it was the best, I could not deny the tasting they offered. I must say (being somewhat of a chowder connoisseur) I have had way better and more east coast authentic chowder here in San Francisco. Nonetheless this place was everything I hoped for. San Francisco oyster lovers, when in Vancouver make sure to check this place out!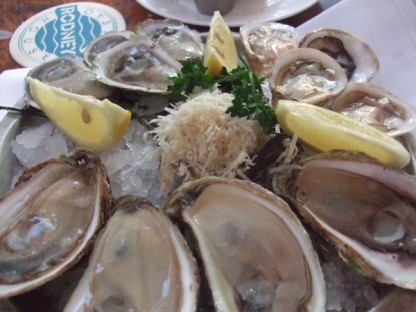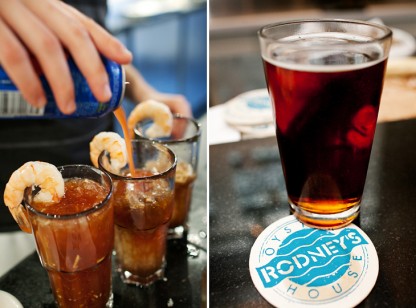 Image sources: Victoria's Food Secrets, Sake + Cheese, Eat Drink + Be Merry.