DRY HAIR can look thirsty; so not cute!
Normally, I like to stay in my lane and rave Ooooh La-La about Cosmetics & Makeup but today's review highlights my new "HAIR" obsession.  When I say I've tried a gazillion products I mean it but the Andre Walker Hair Care line had me in the mirror doing a serious double-take.
Let's get into the Who, What & Why…
Who – Andre Waker, hairstylist to the stars…one really big star by the name of (Oprah Winfrey)
What – I tried both the Total Keratin Obsession (TKO) Deep Conditioning Treatment Hair Mask and the "Q" Quench Essential Oil
Why – because my hair lacked serious luster & hydration
Let's face it…our environment is rough!  Our hair strands have a lot to fight off, from UV rays to environmental pollutants – all this causes breakage but when were equipped with products that offer high doses of Olive oil, Aloe, Morroccan Argan, Keratin, Vitamin E we can expect brilliant tresses.  For us Naturalista's (Non chemical wearing chicks, except for covering the grey lovelies) hair moisture loss is our number one battle so if this hair mask can restore & repair with a few uses – I said to myself, DUH!!
Here's a pic so you can recognize it on shelves and for all you HSN.com Vampires: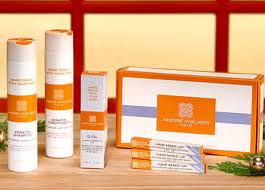 Now the (TKO) conditioning treatment does what it says: CONDITIONS but you should get into the habit of applying on a "weekly" basis to see and feel the difference.  As with other deep conditioners, when applied with a warm towel or shower cap to create that greenhouse effect, the penetration factor goes bananas and "DEEP", hence the name.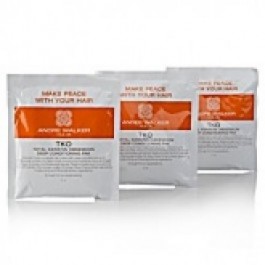 Moving on, since I commonly wear "wash & go styles" I prefer pre-styling aides and the Q-oil fits the bill. It quenches my thirsty hair and has me looking polished something all us gals' take delight IN.
Oh and PRO TIP I discovered, the Q-oil can be used for skin, bam you know all about that...as I title clearly suggest: "thirsty hair, thirsty skin ain't cute!"
Go here for the entire low down: http://www.andrewalkerhair.com/
This entry was posted by Style Bust on January 5, 2012 at 10:28 am, and is filed under Latest Beauty Products. Follow any responses to this post through RSS 2.0.Both comments and pings are currently closed.