Falling for Fall
Last week I was quite excited about finally being able to dress for summer.  But after enjoying a week of San Francisco sunshine and a weekend of Los Angeles heat, I was happy to see that San Francisco was back to it's old self again – gloomy.  Don't get me wrong, a little sunshine is good for the soul, but when it comes to getting dressed every day, I prefer to dress for Fall.  To me, Fall is the most exciting season in fashion.  I love the layers, colors, fabrics and boots.
With the mid-50 degree weather we had today, women were dressed in some amazing pre-Fall looks (it was like a constant fashion show on the streets).
Here are a few looks and pieces that I'll be wearing this Fall: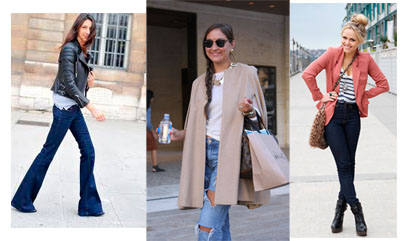 Key pieces: flare leg denim, motorcycle jacket, neutral colored cape, non-black blazer and a smile.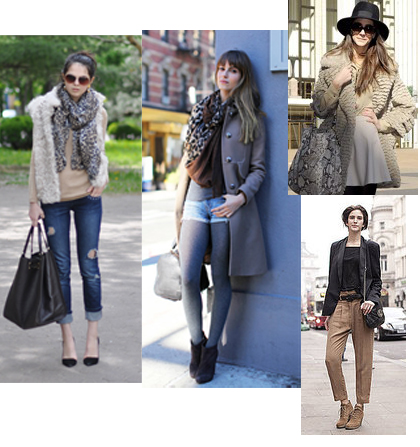 Key pieces: leopard print scarf, wedge ankle boots, faux fur vest, snakeskin bag, and neutral colors.
This entry was posted by Style Bust on July 12, 2011 at 6:00 am, and is filed under New Styles in Fashion. Follow any responses to this post through RSS 2.0.Both comments and pings are currently closed.