Home Away Dual Time Alarm Clock by Kit Men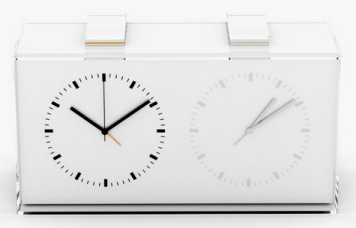 Kit Men
has designed The Home Away Dual Time Alarm Clock to help those who travel remain stylish. The 'Home' clock face is clearly visible (in black), while the second slightly opaque clock represents 'Away'.
Each clock has an individual alarm setting to wake you at a particular time (zone).Home Away will be exhibiting at the
Art Directors Club Gallery
in New York from 21 October 2009.