Japanese Simplicity- Part 1: Decluttering
After a hectic day of classes, work, or running around trying to get gas, pick up the groceries, and make it back in time for Glee, we all just want to come home to an inviting yet peaceful space that calms our tired minds and bodies.  Personally, just about ALL of my day to day troubles would be trumped if I came home to one of these rooms every day: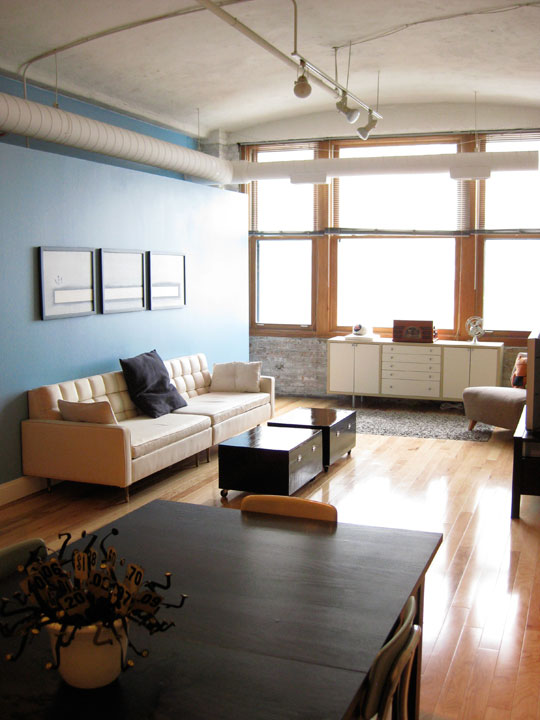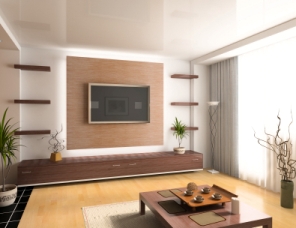 But let's face it—we do not, and will never, live in a furniture catalog. (How can anyone actually conduct life in one of those?  However, the one on the top is actually someone's house. Humph. Must have pad-locked everything in the bathroom.) But even if we can't have perfectly immaculate and color, style, and texture-complementing surfaces, windows, walls, chairs, etc. that are so gorgeous and perfect that make dust bunnies sob, we CAN obtain a functional, organized, and artfully-decorated home that sacrifices none of our individuality and quirks (keep your cacti and PEZ collectables!).
In the search for the ideal balance of serenity and functionality in living environments, I've turned to some of the philosophies and aesthetics of Japan. Japanese interiors are all about simplicity, serenity, and the belief that clarity in your immediate environment brings clarity within.
And you don't have to appreciate bonsai trees or chipped clay pottery to incorporate some Japanese design aesthetics into your daily life. Here are the seven principles:
Kanso: simplicity and elimination of clutter. Key word: clarity
Fukinsei: asymmetry or irregularity. Relax—imperfections are what make life beautiful and engaging!
Shibumi: elegant, understated, minimalistic. Less is more.
Shizen: organic. Raw creativity with a purpose.
Yugen: subtle suggestions rather than statements. Think well-placed splashes of color.
Datsuzoku: freedom from the day-to-day and ordinary. Let a few things in your home take you away from home.
Seijaku: active calm, tranquility. Still, but never stagnant.
Your home is your personal sanctuary, and may be one of the few places in this big, wide world that you have considerable—if not all—control over. (I say: Conquer the home first; then conquer the world!) Make a commitment to yourself to cherish your living spaces and have them work for you and be a medium for self-expression.
This series of entries will be your guide in choosing furnishings and decorations that embody the design aesthetics listed above, but notice the title: Part 1- Decluttering. Before any lounge chaise can become the focal point of the living room, any accent wall catch a visitors' eye, or any vintage coffee table elicit admiration, the house must be clean.
However you get it done, it must be done, and recently, I found this amazing book that gives tips on cleaning, organizing, and running an effective household.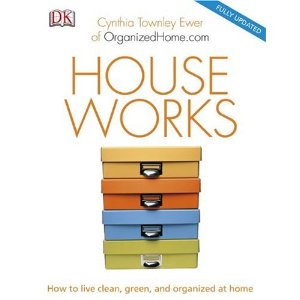 With pages of glossy photographs and an attractive layout design, House Works identifies the bad habit of clutter as a symptom of indecisiveness and lack of planning and attacks it accordingly. The author Cynthia Townley Ewer prescribes the STOP technique to cure clutter.
What You'll Need:
A timer. "Stopping clutter," says Ewer, "like acquiring it, is a long-term process of short steps." So take it easy on yourself. Work in 15 minute sessions.
3 boxes. Label them, "Put away," "Storage," and "Sell/Donate." Make sure the boxes are opaque to prevent changes of heart.
A garbage bag.
What to Do:
Sort- Sort items in targeted area quickly! Keep this here? Put it away? Sell it? Throw it away? Use 3 boxes accordingly.
Toss- Throw stuff that you'll never need and others won't be able to use.
Organize- Organize the items that belong there.
Put Away- Put away any out-of-place items.
Tip: Consciously establish centers for certain household activities (ie. all grooming occurs in bathroom, all paperwork at the desk, all scheduling and message-taking by the phone, etc.) This can greatly reduce out of place items.
Try a few declutter sessions and see what works for you.
Next week- stay tuned for bedding  items that incorporates the seven principles of Japanese design aesthetics for a more restful and relaxing sleep!