Nail Polish Trends – Fall 2012
While I truly enjoyed the fun neon colors I used during the summer, I'm looking forward to the jeweled-toned colors that are coming up for Fall. Neutral and shimmering colors can be found in the new collections, but the prevalent colors are warm with several tones in red and orange.
12 colors total in OPI Germany Collection:
– Berlin There Done That (flat dark gray)
– Danke-Shiny Red (shiny red)
– Deutsch You Want Me Baby (shiny burt red orange)
– Don't Pretzel My Buttons (flat warm cream)
– Don't Talk Bach To Me (flat mustard green)
– Every Month Is Oktoberfest (shiny deep red brown)
– German-icure by OPI ( shiny deep wine red)
– My Very First Knockwurst (flat light gray)
– Nein! Nein! Nein! OK Fine! (flat dark black purple)
– Schnapps Out Of It! (flat rusty brown)
– Suzi & The 7 Dusseldorfs (shiny purple)
– Unfor-greta-bly Blue (shiny colbalt blue)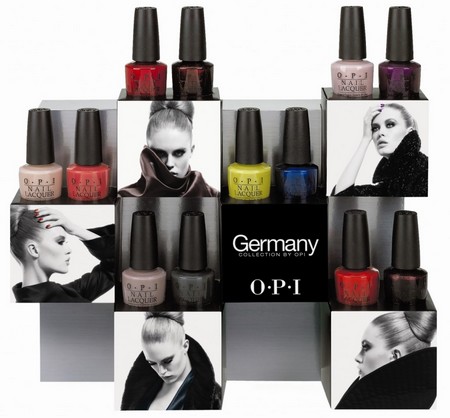 (4 piece mini polish collection)
– I Think I Cayenne (opaque metallic red-orange)
– Have You Met Rose, Mary? (deep-rose red shimmer)
– Justa' Pinch Of Glitter (silver/charcoal glitter)
– S-Age Is Just A Number (duochrome gold)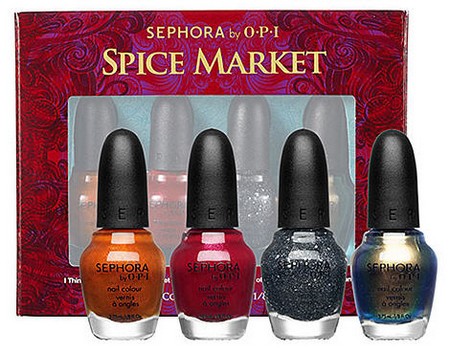 Nails, Inc. Fall Winter Collection
(6 piece mini polish collection)
– Sloane Gardens (unique navy glitter)
– Chester Street (delicate pearl)
– Bruton Mews (deep forest green)
– Richmond Terrace (rich glossy plum)
– Jermyn Street (classic taupe)
– Chelsea Bridge Road (tomato red)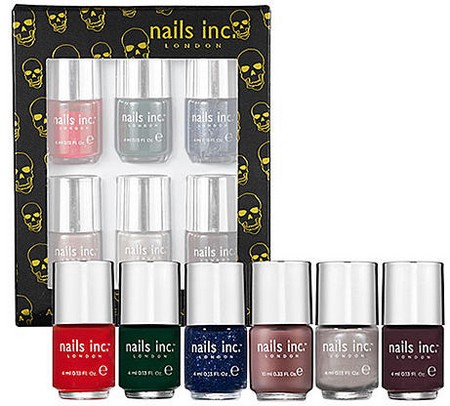 – Preamp
– Shockwave
– Synchro
– Decoded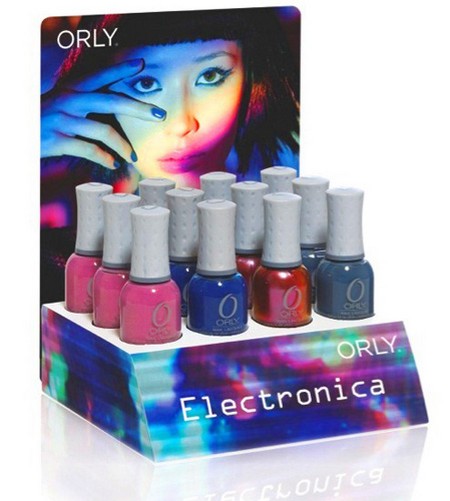 Fired Up by Orly
– Glow Taupe creme
– Flare Pale gold shimmer
– Flicker Rust duo chrome shimmer
– Ignite Red creme
– Smolder Deep wine shimmer
– Rapture Chocolate brown creme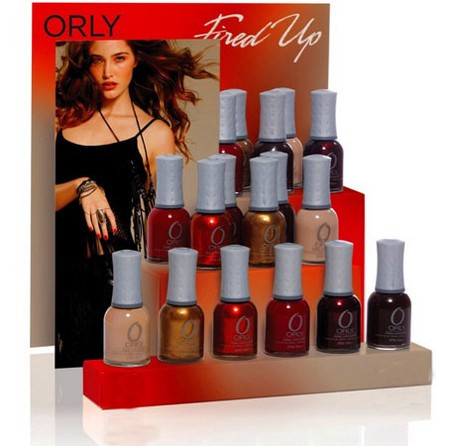 This entry was posted by Style Bust on September 6, 2012 at 12:38 am, and is filed under Latest Beauty Products. Follow any responses to this post through RSS 2.0.Both comments and pings are currently closed.