Origins Age-Erasing Skin Care
My skin is going through a transition, slowly going from combination to dry with fine lines, but it's not quite there yet so it's been hard to find a skin care regimen that suits me. Not long ago I tried The Three Little Wonders by Ole Henriksen and was very impressed, but before I commited to that brand I wanted to give Origins a try. I bought Origins Age Erasing Kit.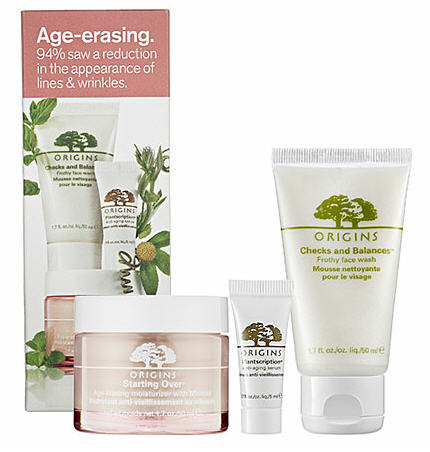 I've been using it for the last two weeks and so far I have mixed feelings about it, so let me go through each one of the products in the kit.
Checks and Balances Frothy Face Wash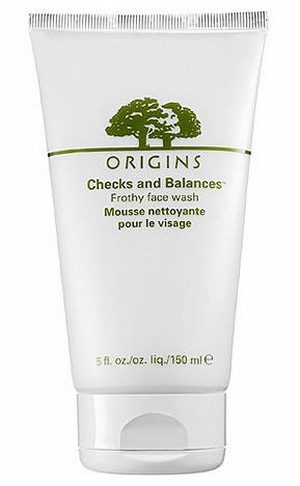 The face wash is awesome, feels very rich and lathery, smells wonderful and doesn't dry my face. I don't use it as much as I should since I prefer towelettes to take off my make-up, but this product is great!
Plantscription Anti-Aging Serum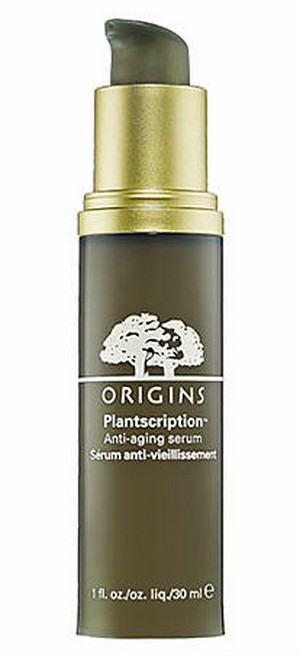 Although it's not a prescription, in just four weeks the natural plant ingredients in this serum noticeably reduce wrinkle length and depth without the irritation. It visibly helps repair the vertical fret lines between your eyes, the stubborn furrows across your forehead, and the deepening frownies that frame your mouth. Youthful bounce is revived. Skin is firmer, smoother, more lifted-looking. And with continued use, results improve.
I've been using it for two weeks and I can say it's all true! My frown lines are slowly disapearing, it's great! I couldn't be happier with this serum, this will help keep Botox away from my face for a few more years.
Starting Over Age-Erasing Moisturizer with Mimosa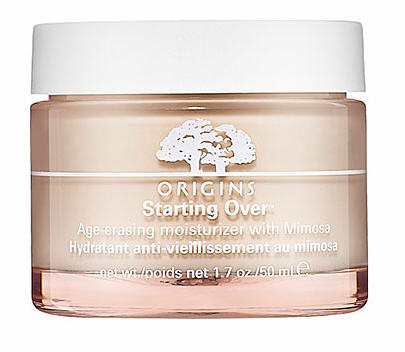 A moisturizer that helps to rebuild collagen, repair visible lines, and improve skin texture and tone.
This is where the mixed reviews begin, while the cream is very light-weight, smells nice and absorbs very quickly, I haven't noticed a difference on my skin yet. While it doesn't feel dry it's not soft either. Then again, if it's rebuilding my collagen it might take a little bit of time before I feel a difference.
Starting Over Age-Erasing Eye Cream with Mimosa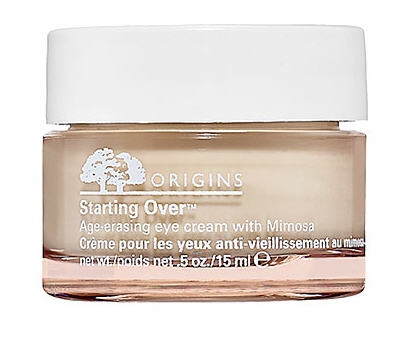 While this product was not on the starter kit, I used 100 of my Sephora points to get the sample and be able to use all of them at the same time. This is an anti-aging eye cream that helps reduce the appearance of eye area wrinkles. So far I haven't seen any improvements, then again my eye area problems have to do more with puffiness than with wrinkles, so I might try No Puffery Cooling Mask For Puffy Eyes, an eye mask that de-puffs eye bags as it brightens and lightens dark circles.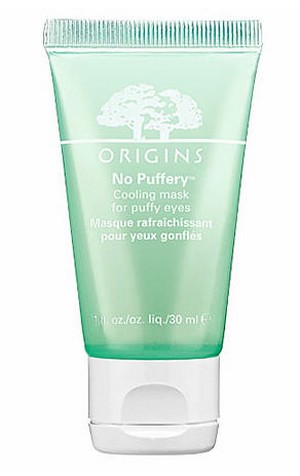 This entry was posted by Style Bust on June 14, 2012 at 1:38 am, and is filed under Latest Beauty Products. Follow any responses to this post through RSS 2.0.Both comments and pings are currently closed.