Philosophy's The Microdelivery Exfoliating Wash Review
After the summer months my skin felt rough, even though I used sunblock, my face was tanned and my usual skin care routine did not work as well. I tried a sample of Philoshophy's The Microdelivery Exfoliating Wash and decided to buy the full size.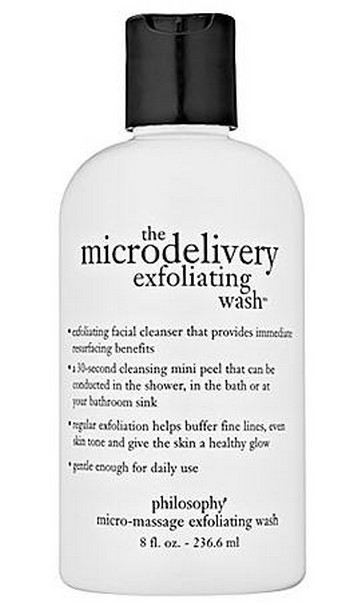 A mild, exfoliating facial cleanser.
Designed to effectively cleanse the skin while providing resurfacing benefits. Gentle enough to use daily, this unique formula is sulfate-free and formulated with ingredients designed to replenish and protect the skin with topical antioxidants as it helps condition the skin and retain its moisture level.
The cleanser has a light gel consistency with a sandy feel to it. It is very gentle on my skin and my face didn't feel dry or tingly, and it doesn't feel harsh like a scrub would. In the morning or at night it is a great way to cleanse the skin and get it ready for the next step on the skin care process.
I will admit I do not use the Exfoliating Wash every day because I'm lazy and prefer to use cleansing cloths. It took my skin several weeks to feel smooth again, so I assume that if I had used the Exfoliating Wash every day, the results would have been quicker. It is best to shake the bottle before using the product to get the micro beads well distributed in the gel.
This entry was posted by Style Bust on December 2, 2012 at 12:12 pm, and is filed under Latest Beauty Products. Follow any responses to this post through RSS 2.0.Both comments and pings are currently closed.