The Ankle Sock trend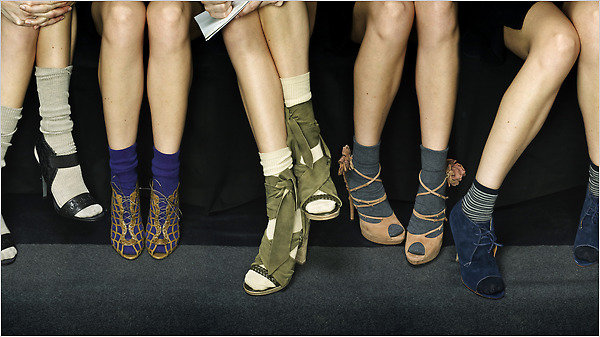 Ankle socks with bare legs are appearing everywhere. The trend doesn't feel natural, but it can look adorable and very hip if pulled off correctly. The key with this look is to experiment with different shoes and types of socks to find what feels comfortable for you. J.Crew has been featuring this look a lot for spring and they have a a good selection of different materials like fishnet, nylon, and knit in lots of colors.
Check out this New York Times article for more comments on the trend.