The Moss Bath Rug "Larosée"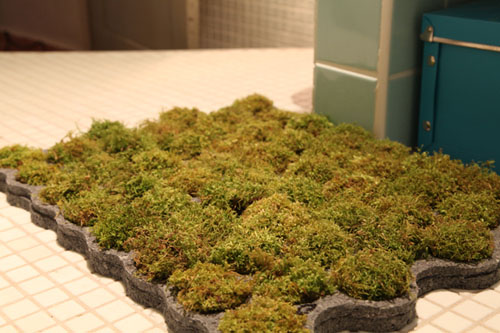 The thought of having moss growing in your bathroom isn't normally associated with anything good, but not in this case. The Larosee Bath Mat ($64) promotes green living by growing moss in it. After your shower, the water on your body will absorb into the mat which promotes the growth of the moss rug. The soft flora of the mat makes it comfortable to stand on, it nicely massages your feet as you move on the rug. A bath mat that is green an massages your feet? What more could you ask for!
The wave-shaped edges of the rug allows you to connect more rugs together.