The Spotlights Hitting Something – Haley Reinhart
Idol was yet another week of disappointment. I think the only way that last night could have been enjoyed is if you are a die hard Elton John fan, but maybe I'm wrong, let me know if I am.  I was more or less bored to tears.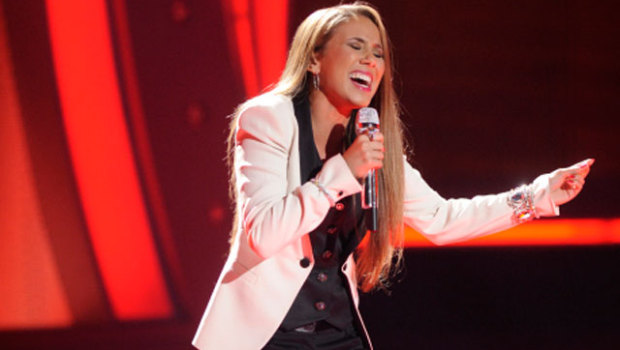 Haley was hands down the best performance of the night.   I am beyond proud of her for just killing "Bennie and the Jets."  It was just perfect.   Like Jimmy Iovine said, she put it all together with this song.  Her voice is amazing, she was confident and beautiful on stage.  I don't know if there is anything bad you can say about her performance.  I was smiling ear to ear.  It was a wonderful ending to a subpar night of Idol.
Casey, phenomenal.  He sang, "Your Song."  He mellowed out a little bit which I think will cater to the mainstream audience.  Personally I think his craziness but there's a time and a place.  He was stripped down and I think this was a smart move for him.  After last week's surprise save, he killed it.  The song choice was perfect and it gave the audience a chance to connect with him again.
Lauren – Ah, the old "Candle in the Wind."  She sang it so beautifully.  I was so impressed.  She has such a great country voice and I love what she did with that song.
Pia, the judges want to see her move and take over the stage.   Watch her tonight on the elimination episode when she's doing the group performance.  Talk about someone that can't dance.   It's not a dancing show so I don't care if she can dance or not, but the girl seriously has no rhythm.   It's no wonder she plays it safe on the stage during her performances.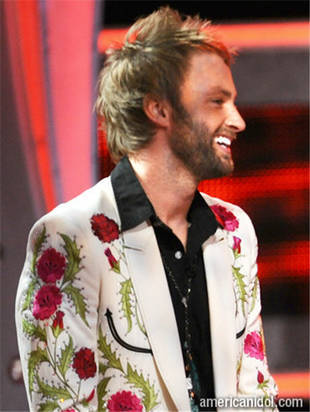 Paul's performance, I just didn't connect to it.  And if I didn't, I guarantee those that are on the fence about Paul didn't either.  Total bummer. Paul is a sincere, honest, amazing artist.  He's so out of place on the Idol stage.  To try and make people understand and feel him when he's singing cover songs week after week… it's no easy feat.  He doesn't belong here.  I need the Indie rocker back, singing songs that he believes in.
James performance was not visually appealing to me.  It was probably wonderful if you were in the audience but there was too much going on.  The camera was chasing him around the place and a piano on fire.  Not to mention his performances are all starting to sound the same to me.   I thought this week would suit him well because he would be forced to change it up and show another side.  Didn't happen, oh well.
Personally I'm ready for Naima and Thia to get the boot. What Naima tried to do this week was hard, changing a classic Elton John song.   As always, I appreciate her efforts.  She wants to make a song her own, but this wasn't the week to mess around.   And Thia, she's just not that entertaining.  If anyone else goes home I will probably be disappointed.
This entry was posted by Style Bust on March 31, 2011 at 7:51 am, and is filed under Trending Music. Follow any responses to this post through RSS 2.0.Both comments and pings are currently closed.