Traces of Americana: Rodarte Fall 2011
I have to admit that I haven't been paying too much attention to NY Fashion Week.  Last season, I was obsessed with seeing what each designer was creating, but this year, it seems like too much work to keep up.
Today I opened my email and the first photo I saw from Fashion Week was from the Rodarte Fall 2011 collection, and I instantly went to Style.com to see the rest of the collection.
I'm a huge fan of the Mulleavy sisters and I absolutely love the way you can directly see their inspirations in the Rodarte collections.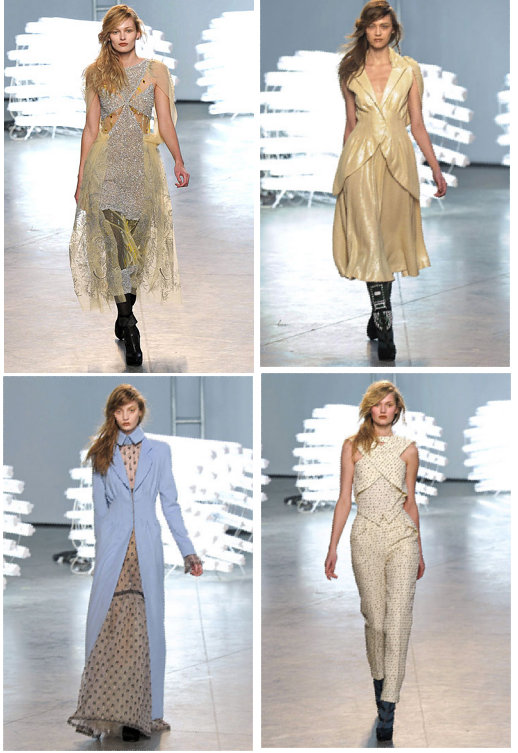 The Rodarte Fall 2011 collection was inspired by the American Plains and the late 1970's movie, Days of Heaven.  The collection consists of long silk gowns, prairie coats, linen blouses with full skirts, and patch like quilting, all in a very organic color palette.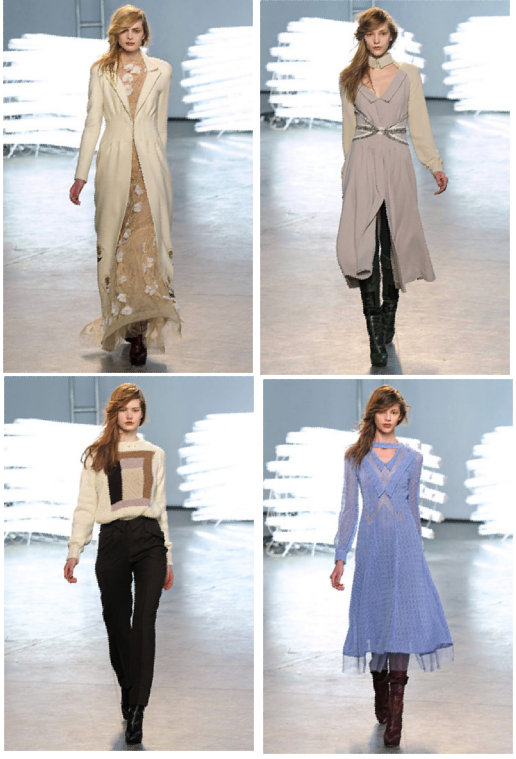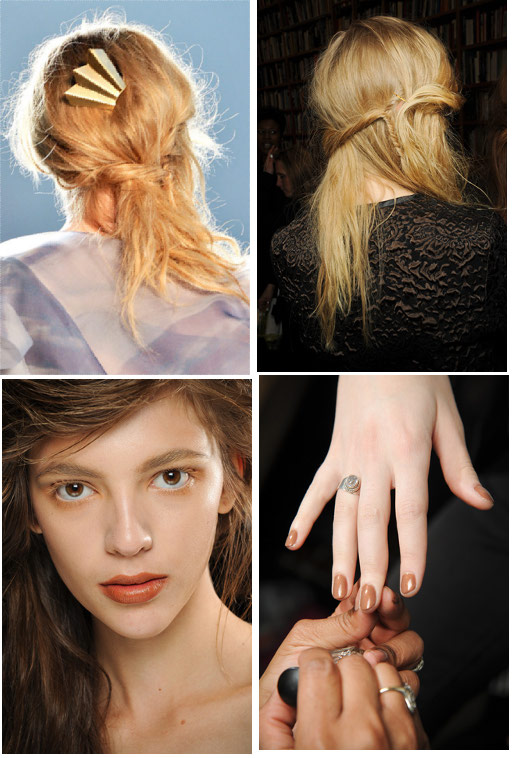 I'm pretty much in love with the entire Rodarte Fall collection (love the hair, the makeup, the nail color) and I really like how beautiful, dreamy, and creative each piece is.
I just might have to check out more from Fashion Week…especially if it looks this good!  Any of you have favorites from Fashion Week?
This entry was posted by Style Bust on February 18, 2011 at 8:00 am, and is filed under New Styles in Fashion. Follow any responses to this post through RSS 2.0.Both comments and pings are currently closed.