Tyler Hilton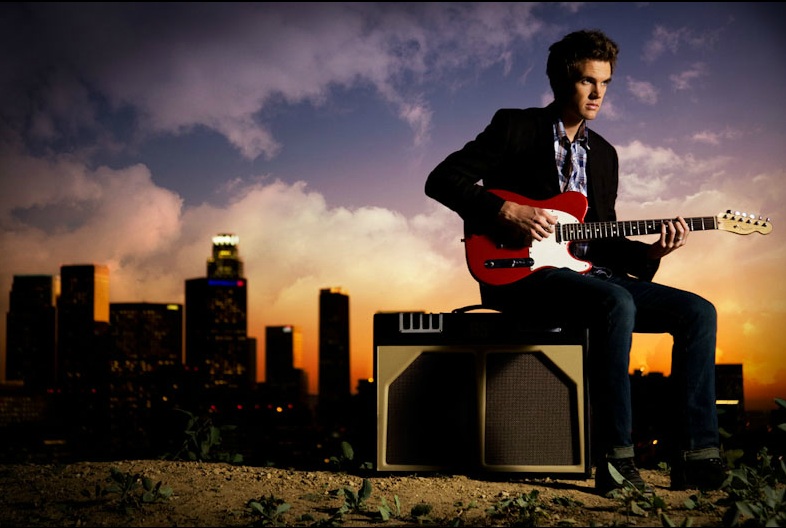 I love Tyler Hilton, or as you and many others may know him by the name, Chris Kellar; the character he plays on the insanely popular tv show, One Tree Hill.  OTH fans are loyal and the show sadly just ended weeks ago with its ninth and final season.  Or you maybe you have spotted him playing the role of the young Elvis Presley in the movie "Walk the Line," or playing the love interest of Taylor Swift in her music video "Tear Drops on my Guitar."  But if you only know Tyler through one of his acting roles you are missing something truly special and it's time I introduce you to the man outside his tv/movie appearances.
Before his character rose to fame on One Tree Hill I was lucky enough to catch him on tour 8 years ago with Hanson.  Back then he was young and fairly new to the music scene.  Actually the story about how he was discovered is pretty interesting.  He called into a local Los Angeles radio station when he was 16 in an effort to win Jonny Lang tickets, he sang an acapella version of "Breaking Me" over the phone and the DJ's were so impressed they gave him a spot to perform at their Christmas concert.  It didn't take long for him to get noticed by some record executives and by the time he was 18 he signed a record deal with Maverick Records.  Eventually landing the role on One Tree Hill propelled his popularity and made him a household name with young teenage girls.
He was 21 when I first saw him.  He had a natural air in his voice that captivated me.  He stood there so vulnerable with his acoustic guitar, a vivid memory that has been imprinted in my mind for the past 8 years and I'm certain will be there forever.  It's been a long time coming but since that brilliant moment years ago I finally was able to see him again live on Saturday.  And as he stepped onto the stage and into the spotlight I saw someone different.  He took my breath away, I had been anticipating this exact moment for years, I literally held my breath.  It was apparent in a matter of seconds that this is no longer the young boy I once knew but yet a seasoned performer that had many tricks in his sleeve to mesmerize and charm an audience.  With more years under his belt it's too be expected that he has matured, and he truly has grown into an even more incredible musician.  But there was still something that remained the same and it didn't take me long to figure out.  In that moment that he confidently picked up his guitar and played that first chord, I still felt and saw a part of that same young man I saw many years ago.  Despite having more experience on the scene, he still allows himself to be vulnerable.  There's still a genuine openness about him, he's pure, and eager to simply share his gift with the world.  And how lucky I felt that night to be able to receive it.
There I sat in this beautiful venue (The Egyptian Theatre in Dekalb, Illinois) with my niece, who is about the same age as I was when I first saw Tyler.  The venue couldn't of been filled with much more than 100 other people and the acoustics were to die for, some of the best I've ever heard.  We sat in the theatre seats and it felt surreal to witness such magic.  The show wasn't electric but it had the soul of a rock and roll concert.  The environment felt more like a closed audition that we had snuck into than an actual concert.  We were treated to some songs on a grand piano, which typically doesn't have the opportunity to make it onto every venue's stage during his tour.  It was in all reality a strange environment for a show.  Normally a show like this would never appeal to me.  I much prefer to be active and involved in a concert.  I would think sitting in the seats to be impersonal and lacking in a connection with the audience.  But this was such a unique experience.  Perfect in every single way and exactly what I needed to remind me how powerful the gift of music is.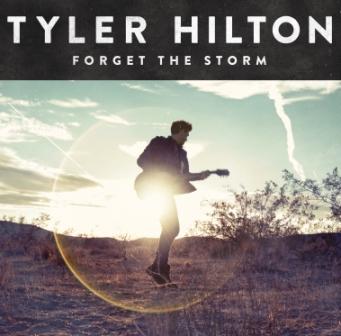 My only wish is that it would have lasted longer.  With a music catalog spanning over almost a decade I didn't get to hear many of my favorite tracks.  I wanted to make up for lost time and hear more music.  The new material however is just as good, if not better than the old.  He had much more control over his voice and the growl and rasp came out in exactly the right moments.  I'm just so appreciative of the opportunity to catch him live again.  I think it's rare when you can see the same performer that has remained true to themselves despite being in the business for 10+ years.  He hasn't become jaded and he has the same goal in mind that he began with.  It's obvious through his music that he had his struggles and his life as an artist hasn't been easy.  In fact he spent five years working on an album called "The Storms We Share."  It was slated to have a release date in the summer of 2010 but his label took a different direction resulting in Tyler leaving Warner Bros. and ultimately the material never being released.  At the show on Saturday he talked about scrapping it all and starting over and creating an album that was honest and that he "didn't give a shit if it sucked as long as it was real."  And he delivered, this year he released his first full-length album since 2004 called, "Forget the Storm."  I'm just disappointed in myself for letting this much time go by without seeing him.  I feel like I missed out on a big part of his journey.  How foolish was I to rely on One Tree Hill to give me my Tyler Hilton fix.  I missed out on everything behind the scenes, on the actual world of a brilliant musician.  All I know is that after Saturday I don't want to miss another minute.  I won't be missing Tyler Hilton the next time he's on tour, and you shouldn't either.  I have linked some videos to my favorite Tyler Hilton tunes below.
My favorite Tyler Hilton Tracks:
Use Somebody (Kings of Leon cover)
Missing You (John Waite cover)
This entry was posted by Style Bust on May 17, 2012 at 12:04 pm, and is filed under Trending Music. Follow any responses to this post through RSS 2.0.Both comments and pings are currently closed.