A Vintage Nail Polish Collection by NARS
NARS recently launched their latest limited edition nail polish collection, this time in "Vintage Nail Shade." These five metallic colors are named after iconic movies from the 1990's. It's kind of ridiculous that they are calling the colors vintage, because in my mind, we're decades away from the 90's becoming vintage.
The nail polishes are named: Full Metal Jacket, Zulu, Midnight Express, King Kong, and MASH. According to our archives, these nail colors originally debuted in the late nineties, though I certainly do not remember any of these colors, do you?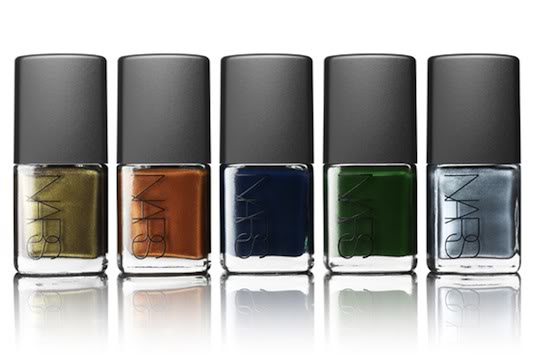 You can pick the Nars Nail Polishes up for $16 at a handful of department stores, here's a link to the collection at Barneys.
Style Bust's older post on Nars nail colors.