American Top 12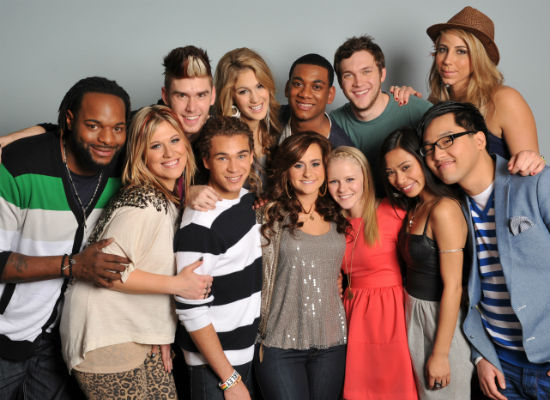 The Top 12… er, scratch that, Top 11 (more on this later) Idol contestants picked songs from their birth year for the show this week.  This is one of the few themes that I don't mind because I think it's a great way to introduce them and show a side of their personal life.  It also lets the contestants choose from a wide variety of genres.  So it's a great opportunity to make song choices that fit their voices and that they will enjoy performing.  Not all take advantage of this chance, as we saw tonight many of them really struggled to find a song that excited them.  Which is perplexing to me.  If I were preparing to audition for American Idol I would be studying so much music and getting familiar with categories that I'm likely to come across.  But nevertheless you still have contestants (cough DeAndre) that essentially waste this week by doing safe songs that they are clearly not familiar with therefore end up looking very unenthused about even being on the stage.  But you can see for yourself, I stayed awake long enough that I have linked the videos of the performances to each of their names (unfortunately with the exception of Hollie, not sure why but I spent a lot of time digging and came up empty handed).
So the show kicks off with my man Phillip Phillips who is just too stinking charming, even as he's passing kidney stones and needing surgery.  The song he did is originally an Otis Redding song, remade by the Black Crowes which apparently qualifies it as a song made in his birth year.  I won't argue, it was a good fit for him.  He stepped out without his guitar and unlike moments with Paul McDonald last year, it wasn't painful to watch.  This kid has it going on.  I was disappointed that he went first because it made the rest of the show seem like a chore to get through.
Jessica Sanchez – It's certainly hard to believe that this girl is 16 years old.  She has a lot of swagger when she's up on stage.  She's extremely confident in what she's doing.  I like that the judges gave her constructive criticism.  But I disagree when Steven says she shouldn't stray far from ballads.  I didn't mind the song choice of "Turn The Beat Around," in fact I have never liked that song but she had my attention throughout and her delivery made me actually appreciate certain aspects of the arrangement of that song.  I like to see the contestants have fun, and to hear ballads week after week is borrrring!
Heejun Han – Oh dear, I believe this boy has planted himself in the bottom 3 this week with the subpar performance of Richard Marx "Right Here Waiting."  It wasn't terrible but it definitely wasn't good either.  I haven't decided yet if him announcing that his girlfriend was there was a sweet gesture or one that irritated me.  With the extent of my experience with young boy bands, I'm a strong believer in keeping the girlfriend out of the spotlight, haha!  Anyway I want to hear Heejun sing something in Korean.
Elise Testone – Whoa, biggest shocker of the night.  I threatened to move out of the country last week if she wasn't the bottom girl.  And well, she was the bottom girl but she wasn't eliminated & thank goodness because then we wouldn't of been able to see such a dope performance from her.  I think she would be great doing a Joss Stone sounding record.  And last week is a perfect example why I hate theme weeks with artists like Whitney Houston.  Elise got buried last week, but definitely crawled up out of the hole for me with this rendition of Marvin Gaye's "Lets Stay Together."  It was like watching an entirely different performer.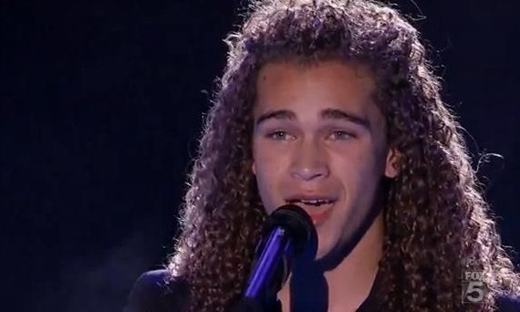 DeAndre Brackensick – Oh what does this young boy know about 'Endless Love?'  I just don't know about the song.  Song choice is crucial for everyone but I think even more for him because his voice really relies heavily on emotion.  His falsetto you can feel in your bones when it's genuine and when it's not it is very anti-climatic and almost turns you off.
Shannon Magrane – I'm so dang proud of her for coming back this week and doing a Mariah Carey song.  She didn't shy away from taking on a song with a big voice.  She did a great cover of 'One Sweet Day.'  And fun fact about Shannon, her dad Joe played for the Cardinals and is from my home state.  I dig people from Iowa.
Colton Dixon – I didn't know that White Lion song but I didn't even care.  Steven Tyler seemed a bit crabby this evening.  He just straight up didn't like the performance.  I wonder if it was because he was the only one who had heard the song prior to Colton's version.  For me, there was nothing wrong with that performance.
Erika Van Pelt -ugh, girl… Bryan Adams, 'Heaven'… really?  I hate this song.  Not sure why, never liked DJ Sammy's techno version of it either.  There is not a singer in the world that could perform this in any way, shape, or form and make me like it.  I can't even fairly make comments on her performance because I just plain don't like it.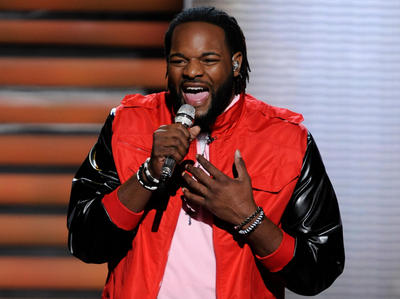 Jermaine Jones – So, search American Idol this week and most of what you will get is this guys name.  He's getting all kinds of publicity for his 4 outstanding warrants and is it just me or is this slightly insane?  How does something like this get past the producers?  I was concerned that the show was airing the conversation where he is told he is no longer in the competition, it really runs on a fine line of bad taste to air that and could be looked at as a cheap way to get viewers to tune in.  And I think it's shady that they brought this contestant back and just now found out about the warrants for his arrest.  So I'm not saying this all hasn't been done for publicity however, I thought it was handled fantastically as far as what was aired.  And for the record, I'm not buying that all he did was fall down a flight of stairs and subsequently felt the need to give the police a fake name.  Onwards and upwards though, we are officially down to our Top 11.
Skylar Laine – "Love Sneaking Up On You" is not my favorite Bonnie Raitt song but in general the vibe fit Skylar really well.  She has the perfect blend of attitude and soul that she puts into all her performances.  She's very entertaining to me.
Joshua Ledet – Uh hello!?  This cover of Michael Bolton "When a Man Loves a Woman" was awesome!  One of the few times I've seen the judges get out of their chairs for an actual good reason.  He blew me away, it was very cool to see.
Hollie Cavanaugh – I'm not a huge fan of this Celine Dion song.  It's obvious that the girl can sing her butt off on any song.  She's certainly impressive.  I thought her parents were adorable and I enjoyed seeing a softer side of her in the pre-performance interview.  I'm not sure who is styling her on the show but I am not a fan at all.  Tonight's dress was ugly.
My bottom 3 prediction: Erika, Heejun & I guess DeAndre.  This week is slightly difficult to predict because overall I feel indifferent with just about all of the performances.  The 3 must see performances from this week are Elise, Joshua and for the last you can make the decision: Hollie, if you want to hear a power ballad, Phillip Phillips if you want to be entertained.
This entry was posted by Style Bust on March 14, 2012 at 11:39 pm, and is filed under Trending Music. Follow any responses to this post through RSS 2.0.Both comments and pings are currently closed.