hey! not so fast…before you toss that bouquet to your entourage, read this.
BRIDESMAIDS may have been a raunchy R-rated movie title last spring but its also today's blog topic.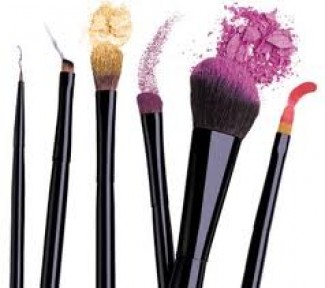 We all know, hiring a PRO Makeup Artists makes a huge difference as a bride preps for her BIG day, but do bridesmaids need to shell out to get their makeup done too?
My answer: Yes! if you want to remain friends and don't want the bride flipping out (Jeffrey Lewis style) just kidding! Honestly, most brides are low maintenance these days. Despite the ratings of Bridezilla, how many brides do you know that actually rage out like that…In fact, I find today's trend is just the opposite – BRIDES are leaving the glam up to the person but in doing so, could leave a lot to chance – absolutely!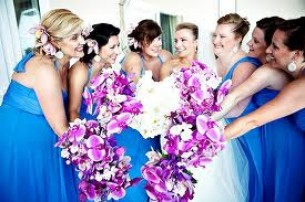 In my professional-humble-opinion let's explore why you should take a stance on the matter.
a.) booking a PRO, you'll have a consistent makeup look throughout your group photo's.
b.) booking a PRO, is a treat for your entourage party
c.) booking a PRO, eliminates stress to your wedding day – picture your bridesmaids driving around town to from salons to makeup counters trying to get some eye-candy & lash action only to show up 45 min late, add to it – what if she goes extreme with the makeup and meanwhile back at the ranch, the others are only wearing mascara & chapstick, "see the risk?"
Bottom line, we all know, "blank" happens — especially during a wedding so ladies if you're honoring your girl for her biggest day, don't act up, don't try and steal the thunder just ac·qui·esce; support the blissful union and go with the flow — get your makeup done by the PRO – "remember it's not your day but rather hers".
Now Brides to be, I think I've spelled it all out – "put your girls in the trusted hands of a trained professional" don't leave anything to chance…hello, especially glamor!