Buckets of rain
As San Francisco had it's first taste of rain for the season (with many more gloomy days ahead), I was thrilled to see envy-worthy street styles all over the city today!
The look of the day: simple pieces mixed with the best of Fall 2012 – knee high riding boots, cozy cable knits, and belted trench coats (just to name a few).
I've created a few rainy weather looks, that will inspire you to trade your rain slicker and gaudy rain boots for something a little more functional and yes, fashion forward.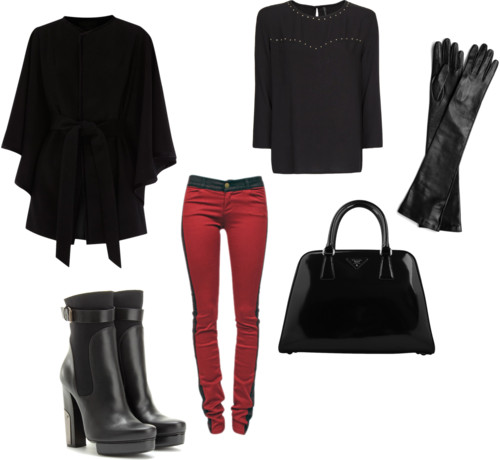 Cape style jackets are great for rainy weather – pair with ultra skinny denim, weather proof boots and leather gloves for a chic, city look.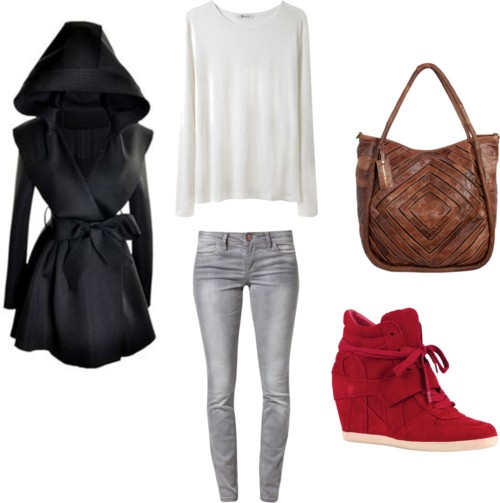 A belted coat with a cloak-like hood is a must for those windy/rainy days.  This style of jacket can be dressed up, or in this case – looks very cool when paired with basic jeans and t-shirt.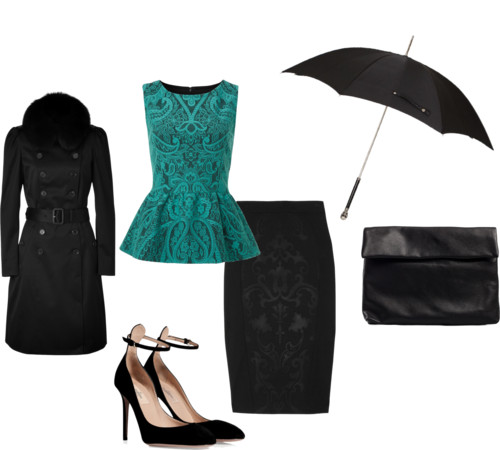 A knee-length, fur trimmed jacket is just what you need for adding sophistication to any outfit.  Pair with a pencil skirt and close-toe pumps for an ultra glam look.  Just don't forget your umbrella – you don't want to mess up that hair!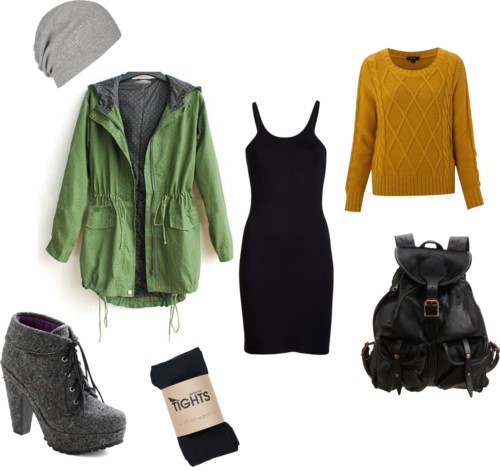 A cinched waist, military style jacket is perfect for a rainy afternoon.  Pair with a mini dress, tights and weather proof ankle boots for an edgy, yet girlie look.
Just because there is rain in the forecast, that doesn't mean you need to give up your sense of style.  Here are a few pieces to look for this Fall: durable boots, weatherproof spray, neutral colored galoshes, jacket with a hood, and a good umbrella.
This entry was posted by Style Bust on October 23, 2012 at 6:00 am, and is filed under New Styles in Fashion. Follow any responses to this post through RSS 2.0.Both comments and pings are currently closed.