Cargo Wet/Dry Foundation
This weekend was my sister's birthday and part of the celebration included a trip to Sephora for some makeup, specifically, powder foundation. If you've ever been to Sephora, you might feel overwhelmed with the vast selection of products of brands you've never heard of. So the best thing to do is rely on the expertise of the beauty consultants there and let them help you find the perfect product.
In my sister's case, the perfect product came from Cargo, with it's trademark motto "Be*you*tiful". According to their website:
In 1996, CARGO founder Hana Zalzal set out to create a professional color cosmetic line that top makeup artists would covet, yet would be easy enough for all women to enjoy. Working with some of the most talented make-up artists in the business, CARGO launched a multitude of award-winning products, never-before-seen packaging, and groundbreaking formulas.
Cargo offers products for face, eyes, lips, cheeks, as well as brushes and applicators. The product my sister got was
Wet/Dry Foundation
, a vitamin rich, two in one, powder foundation that combines the coverage of a liquid foundation and the setting properties of a powder in one easy step.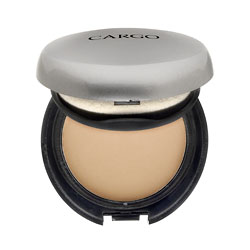 I tried it on myself, and I love it, really covered my pores and made my skin tone even. The packaging is really cool as well, when you open the compact you see the powder and the mirror, which opens up and stores the applicator.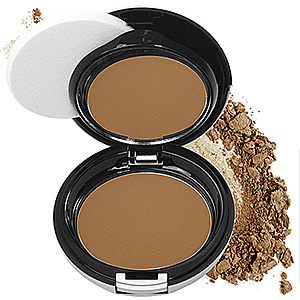 You can find the Wet/Dry Foundation in several stores, such as Sephora inside JC Penney and other independent retailers. The foundation retails for $28 dollars and Cargo does not test on animals.
This entry was posted by Style Bust on August 29, 2010 at 4:08 pm, and is filed under Latest Beauty Products. Follow any responses to this post through RSS 2.0.Both comments and pings are currently closed.