Posts tagged
foundation
This summer has been one of the best ones for me, I've been to the beach or outdoor events two or three times a week and the sun has been shinning in San Diego all summer long. Even though I do put on sunscreen, my tan is very uneven and when I wear something strapless you can see several straps on my shoulders. Fortunately I received and tried a sample of Terracota Skin from Guerlain.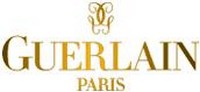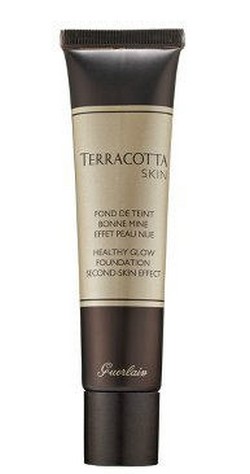 Guerlain's first healthy glow foundation, TERRACOTA SKIN, offers the texture of both a foundation to even out the complexion, and a bronzing powder for a natural second-skin tanned effect. In just a few seconds, its magical texture melts into the skin to reveal a perfectly even complexion that simply glows with natural beauty.
As for my personal experience, the consistency feels very luxurious and creamy and it did leave my face feeling smooth, but since it's already tanned it darkened my face more, which I didn't like too much. Instead I used it on my shoulders and it did even out the non-tanned parts and the effect did not wear out. They offer the foundation in two shades, for blondes and for brunettes.
This product in particular is pricey at $49 for a 1 oz tube, but a little goes a long way. Guerlain has an ample selection of brozing products. Looking at their Terracota line it offers bronzing powders and spray that will help you either keep the tan you already have or give you a tan if you have none.
So if this summer you spent your time between cubicle walls or if you live in an area where you can't get a good tan even if you want to, then try out these products and give yourself a well deserved glow.