Chicago, Home to the Old St. Pat's World's Largest Block Party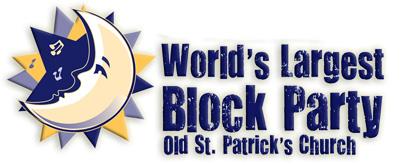 On July 9th and 10th, Chicago's West Loop was jam-packed. Old St. Pats hosted the 26th annual World's Largest Block Party. It was 40 bucks for admission, a little high for my budget. I was fortunate enough to get to watch it from my apartment window.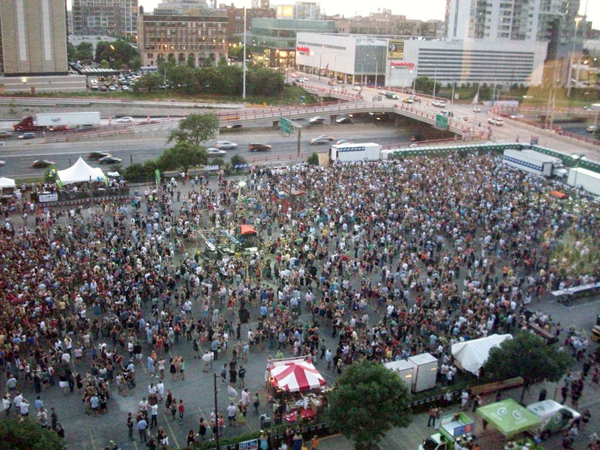 Friday night featured Kris Allen and the Barenaked Ladies, apparently a sold out show. I couldn't believe that people were paying 40 dollars and packed in this empty parking lot like sardines to see a band that legitimately hasn't had a hit since the 90's. But it's a band that's name is recognizable. The show was rather average, extremely predictable. They played One Week, and If I had a Million Dollars. But the crowd showed up so it was a successful night for the festival.
Saturday night was the White Rabbits and Spoon. There seemed to be significantly less people present. And it was interesting to see the array of people in attendance. There were men in skinny jeans, girls that weren't afraid to wear colored patterns, truly overall a younger crowd with a lot of style. It was an amazing show. And what frustrated me to no end was… all those people from the night before had NO idea what they were missing out on.
They picked a line up that was familiar when they should have taken a chance. I may be biased because I was a fan of Spoon prior to the show. But here's the point that I want to get across. I have always been a big music fan, but I have not always been knowledgeable about the industry. I memorized the songs on the radio and took in all the mainstream information possible. But once I was introduced to a few independent bands, this was when my passion truly emerged. It was like a whole other world that to this day I still can't get enough of. Since then I have made it my mission to spread the word for the bands that have a smaller voice. I have great artists to offer, starting with Spoon, pictured below…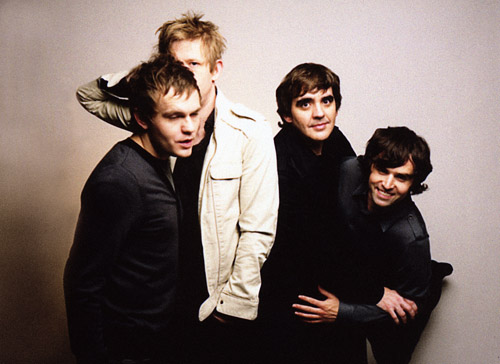 This entry was posted by Style Bust on July 21, 2010 at 7:00 pm, and is filed under Trending Music. Follow any responses to this post through RSS 2.0.Both comments and pings are currently closed.