Favorite Color Combinations
Day Two of my 30 Day Lifestyle Blogging Challenge is about my favorite colors. Those of you who know me well know I have a ton of muted solids in my wardrobe – and hardly anything else. My closet wasn't always stacked this way. Over the past few years I've refined my wardrobe in hopes of pulling off a more mature, professional look, and that's where use of solids and subtle prints came into play. Right now I'm all about neutrals, and shades of green. Here is a palette that works well for me. The colors complement my fair/olive skin, green eyes and dirty blonde hair. Bonus: these colors are on trend through 2012!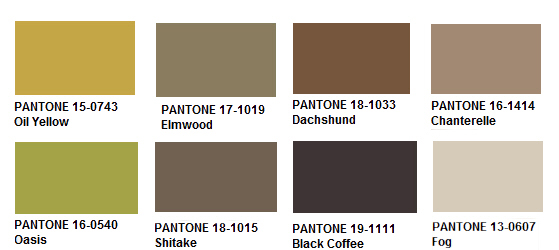 Of course, I like Black Coffee the most. I think I could live in all black every day of my life and just accessories with bright, stand-out pieces. Tyler (my husband) doesn't understand why I wear so much black, or why I have so many LBD's. I don't have a good answer – I just think black looks chic and clean (until it fades and becomes trashy).