GLO Teeth Whitening at Home
Received a sample of Everyday GLO Teeth Whitening Maintenance, a convenient portable pen-like brush designed to help teeth remain white and stain-free on the go.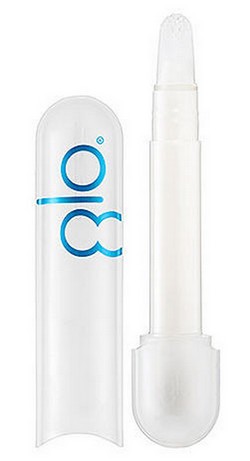 Eating and drinking wine or coffee, can stain your teeth, Everyday GLO aims to prevent the stain from setting in. To use it, first you need to remove the cap, twist the base so a Hydrogen Peroxide gel reaches the plastic tip with soft nubs and scrub your teeth. The gel has a slight minty taste and your mouth will feel refreshed after the application. If used daily, the tube has enough gel for a month.
So far I haven't noticed my teeth getting any whiter, this might be because this is a maintenance product, I would first need to get my teeth white using their complete system: GLO Brilliant Personal Teeth Whitening Device.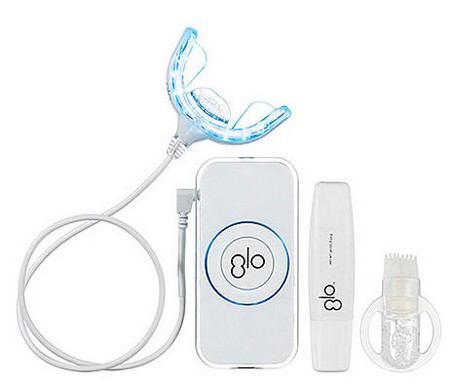 This kit gives you professional quality teeth whitening results at home—up to eight shade changes-with an average of five shades in five days with no sensitivity. The GLO Device, when used with the GLO Brilliant™ Whitening Gels and GLO Brilliant™ Whitening Mouthpiece, uses the patented Guided Light Optics Technology and illuminates with a brilliant blue light as it gently warms up. The light and heat accelerate the GLO Brilliant™ Whitening Gel giving you faster, longer-lasting results.
Like all new products that have to do with whitening teeth, this one has its pros and cons. The pro is that it works when used as directed leaving no sensitivity on teeth. The main complaint, other than the price ($275 for intro kit), is the flawed design of the gel caps, most people have complained about wasting too much product because they can't get it out of the small containers.
For people with already sensitive teeth, this might be the way to have white teeth. And for those of us who don't want to spend too much on whitening our teeth, we can continue with whitening toothpaste! While I like using the Everyday GLO pen, it is no substitute for daily brushing and flossing.
This entry was posted by Style Bust on July 28, 2012 at 12:29 pm, and is filed under Latest Beauty Products. Follow any responses to this post through RSS 2.0.Both comments and pings are currently closed.