Juliette Has A Gun Travel Bullet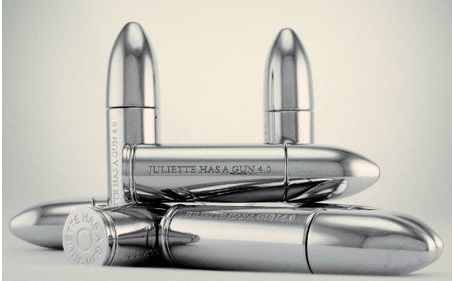 Juliette Has A Gun has introduced a refillable travel spray: it's a rechargeable purse fragrance, in the shape of a bullet. The Travel Bullet is your ultimate accessory to re-perfume yourself throughout the day. The travel bullet is available in Lady Vengeance, Miss Charming and Citizen Queen.
Romano Ricci of Juliette Has a Gun is one of niche fragrances' most attractive faces, he is the grandson of perfumer Robert Ricci, and the great grandson of the fashion icon Madame Nina Ricci. Before founding his new company in 2007, Romano Ricci was a race car driver with a bad boy reputation as a playboy.
This entry was posted by Style Bust on September 30, 2009 at 10:04 pm, and is filed under Latest Beauty Products. Follow any responses to this post through RSS 2.0.Both comments and pings are currently closed.