Kat Von D Tattoo Concealer
Mother's Day in my family is a big event with several dozen aunts, uncles, cousins, food and fun. We all prepare for the party at least one month in advance, we wear our pretty summer dresses and have a great time.
This year, before I bought the dress, my mom's gift or the greeting cards, I bought Kat Von D Tattoo Concealer.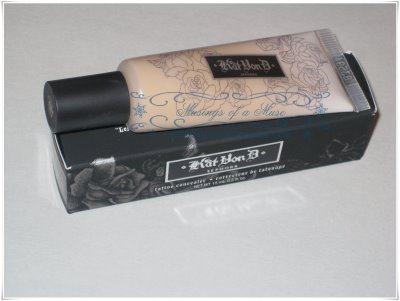 My family is a tad old-fashioned and I prefer them not to see my tattoos, while at the same time I don't want to compromise my personal style by getting a dress I don't like just to hide them. And this product really works as you can see for yourself with Kat Von D in this photo shoot promoting her fragrance Saint & Sinner.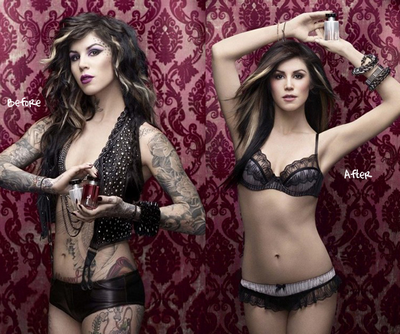 I did some tests on myself before the big party and was very pleased with the results. The concealer comes in different shades, it retails for $25 can be purchased exclusively at Sephora.
In order to make your cover-up job look even more flawless, the collection recently introduced the Tattoo Eraser (retails for $14) and the Tattoo Concealer Brush (retails for $19).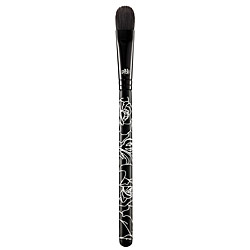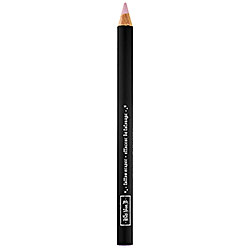 This is a great product if you want to dress up or just want to maintain the peace in the family.
This entry was posted by Style Bust on June 24, 2010 at 12:15 am, and is filed under Latest Beauty Products. Follow any responses to this post through RSS 2.0.Both comments and pings are currently closed.