Ke$ha Covers The Rolling Stones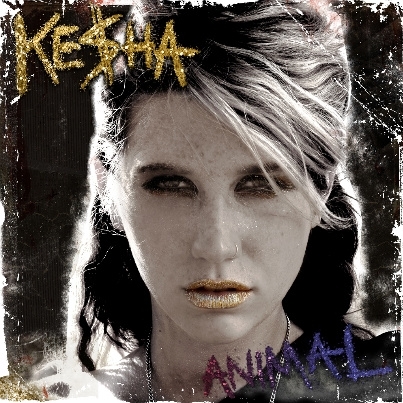 I've been sitting on this video for a week or two now.  Every time I watch it I end up at a loss for words.  Hence why it's taken me awhile to blog about it.  Ke$ha isn't exactly a household name, but I think most people in America at least have heard her song Tik Tok.  Ke$ha creates some of the best pop songs in my opinion, and I think a lot of people have a love hate relationship with her.  It's like, her songs are cool but her look is overdone.  The music is over produced and while she has a great sound, I always thought the over production was done to hide her voice.  Shes got a typical look and attitude for a pop star, so with the way the industry has been recently, most assume… her look is what she has to offer.  According to her lyrics she has an extreme lifestyle, waking up in the morning feeling like P.Diddy, and brushes her teeth with a bottle of jack, but strip her down and this girl can actually sing.
It reminds me of Katy Perry in a way.  However I believe Katy Perry has established herself better in the industry.  Here's a video of Katy Perry at South by Southwest (*enter shameless plug for myself here* – if someone could just sponsor a trip for me there I would write some kick ass blogs for you).  Anyway this song is off her first album and you see Katy performing in a completely different way than as people see her now.  I never cared about how she kissed a girl and liked it, but when I saw this video a couple years ago she gained credibility and my full respect.  I've loved her ever since, she's fierce.
These two videos are just great examples of how media and pr people control what you see.  They branded these two amazing artists into pop star sensations.  Which isn't a bad thing, each have found their niche and have created incredible careers for themselves.  But it's like if this video is the true Ke$ha', and she loves the Rolling Stones, and this is what inspires her… then man let the girl sing.  And Katy Perry if she came out rocking on stage with a guitar tomorrow she would gain so much credibility and expand her fanbase by the thousands.  I'm a PR person, and I love branding and image so stories like this truly blow my mind.  I honestly don't believe that Ke$ha would be as well known if she would have began her career with acoustic songs like this, however I need to know why it takes so much digging to find these treasures.  Whatever the case, I enjoy sharing with my favorite Stylebust readers.  Comment below, I'm interested to know your thoughts on Katy Perry and Ke$ha.
This entry was posted by Style Bust on December 22, 2010 at 8:11 am, and is filed under Trending Music. Follow any responses to this post through RSS 2.0.Both comments and pings are currently closed.