Let's work together
I'm already getting inspired and very excited for this year in fashion.  It seems that I've been trying out different trends and styles every year, but nothing seemed to really flatter or work for me.  I think this year, I've finally found my match in the fashion world!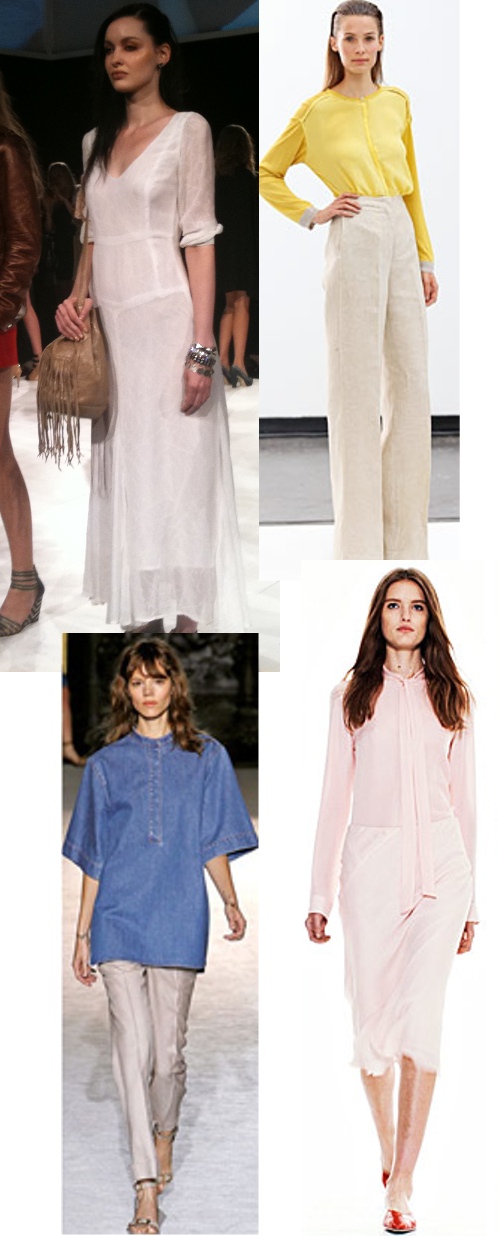 Rebecca Minkoff, Jason Wu, Stella McCartney & The Row
I absolutely love mixing vintage clothing and accessories with modern (trendier) pieces, which seems to be what some of my favorite designers are doing for the 2011 seasons.
Here are a few looks that I can't wait to wear this year!  Simple and classic looks, paired with a little bohemian-ness (to give every outfit a "vintage" feel).  I've been all about camel colors, nudes and browns for Fall and I still like those shades for Spring (just pair those muted tones with a bright bag or shoe).
This entry was posted by Style Bust on January 18, 2011 at 9:00 am, and is filed under New Styles in Fashion. Follow any responses to this post through RSS 2.0.Both comments and pings are currently closed.