Spring 2011: Rust Bucket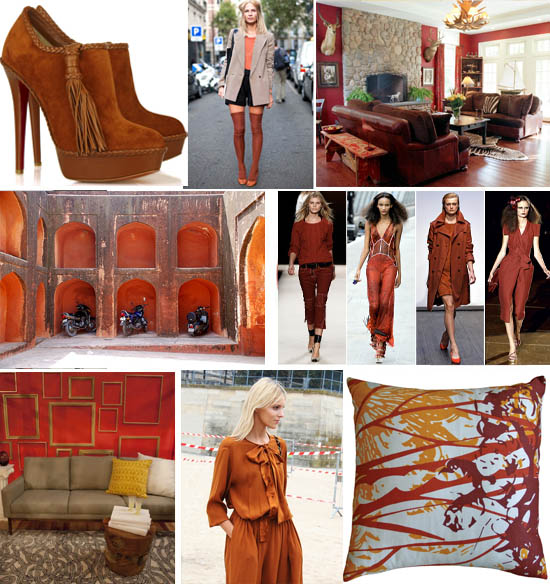 One of the top colors hitting the shelves this Spring is rust. I'm ecstatic about the color. Not only do I own a handful of tops in this color, I also believe it looks good on nearly every skin tone. I darn you to disagree with me on this one! Beside the color being flattering for all, it also pairs well as separates. Rust goes with all other earth tones, denim, black, shades of grey – the opportunity for mixing and matching rust are endless.
I've found that rust also looks fantastic in the home. Wall color, leathers, bedding, sofas, dinnerware, flowers, table textiles, throws, etc. all come in a variety of great rust earth tones.
You can really do no wrong by getting into rust!