Living Room Decor Refresh In Time For Spring
I've worked in Home Decor for a couple of years. When I started I thought four seasons of home furnishings per year was ridiculous. Why would anyone need to refresh their home seasonally? This isn't clothing worn out in public we're talking about, it's the look of our home – and unless we entertain on a regular basis who really cares if our living room textiles are so Fall 2006?
I've learned that people do refresh their home decor on a fairly regular basis.
Add some freshness to your apartment by following some on the best Home Decor looks for Spring 2011.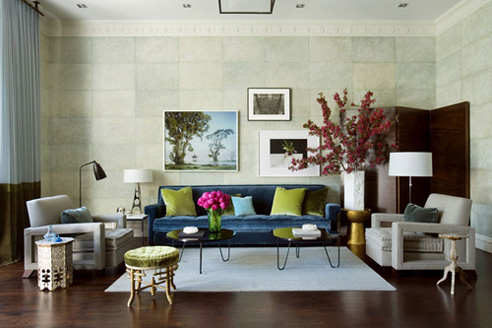 My eye is automatically drawn to the intense color of the suede sofa and pillows. The designer paired the smaller sized sofa with larger, neutral color side chairs; a safe and smart move. The best part of this room is the artwork. I like how the art doesn't seem to go together very well, yet looks fantastic. This to me is a bold move that we don't see people take too often.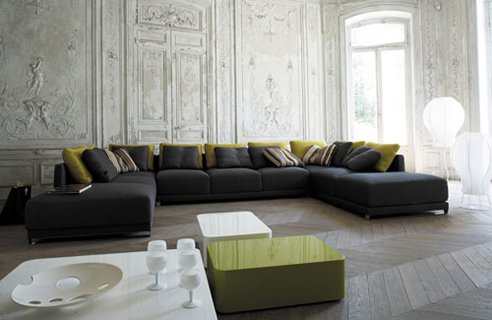 This room itself is fantastic. The color of the walls blends very nicely into the light wood floors. There are so many patterns going on in this room without the furniture. This basic, gray designer sofa is a great piece for the room. Additionally the fact that the colors are extremely limited help focus attention on the important elements (the walls and the floor).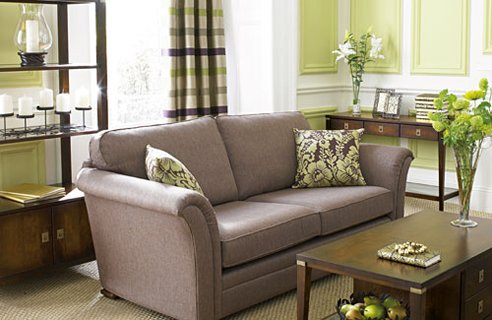 The furniture and decor in this room work well for the small living space. The coffee table and accent pieces are not to dark, heavy which helps them appear smaller than they actually are. To add some life to the space the designer pulled in some great prints that compliment each other well without created a clutter feel.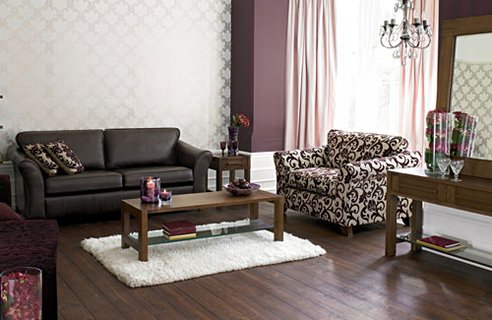 This spacious living room gets it's personality from prints. The walls have a tan and white motif wallpaper (wallpaper has sure made a comeback). The contrasting print side chair is filled with personality. These pieces, along with the toss pillows bring life to an otherwise sparse and stale living environment.
Which look suites you best? I prefer the blue sofa and mismatched wall art look.