Ana Locking Shoes Spring/Summer 2011
Eye candy for Spring and Summer 2011.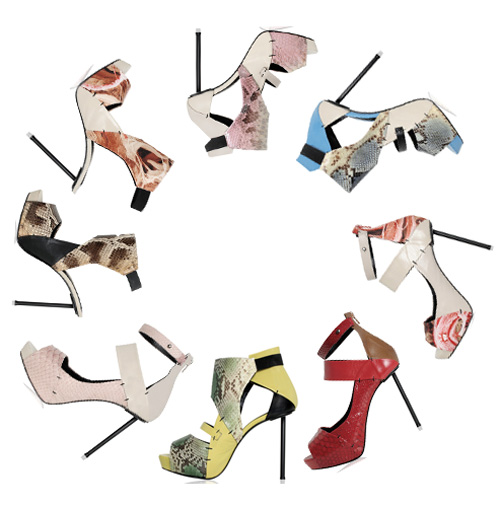 Ana Locking stilettos with sky-high heels are all about high fashion. Made of colorful python and leather they offer special attraction and lots of energy.
Note: you need to know how to walk on needles before getting into these shoes. Don't even think about going out drinking in these shoes (unless you enjoy falling down).