Lodis Chocolate Totes and Messengers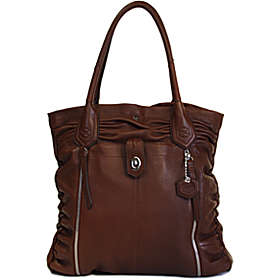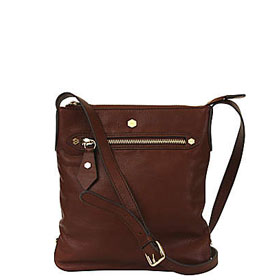 For years I've appreciated the quality of Lodis leather goods. I've had a black leather bag by Lodis for the past 4 years and the leather still looks amazing. To me, the construction of the inner pockets and lining of the bag is a better indicator of quality than how leather ages. The inside of my Lodis bag has held up much better than any Sabrina or Francesco Biasia bag.
If you are anything like me, you're looking for a new timeless chocolate leather bag. The two pictured above are the bags I'm considering. They are reasonably priced, and frequently can be found on sale on the comparison shopping sites. Left: Leather Krush Lola Tote $325. This bag also comes in Apricot and Lemon (in my option these are way to bright. Keep it simple and go with the Chocolate option). Right: Leather Pia Paola Messenger Bag $179 (again, this bag comes in multiple colors you should avoid).