Posts tagged
bags
I'm excited to learn that there is a crafty and useful purpose for all those antiquated/outdated book covers (I'm a total sucker for recycled products). Librarian Kathy Kelly from Erie Pennsylvania has created a line of bags and purses using re-purposed book covers from used book covers. Her line is called Bookbags.  The bags are pricey, I guess until she has serious competition she can afford to charge customers and arm and a leg for the bags…I'm SUPER excited for her to get some competition.  Call me cheap, but I'm not will to pay $135 plus for a bag like this…although they are damn cute!
For a complete assortment, check out Kathy Kelly's inventory here.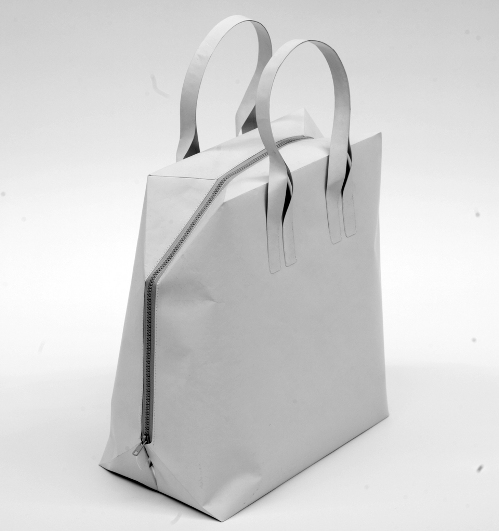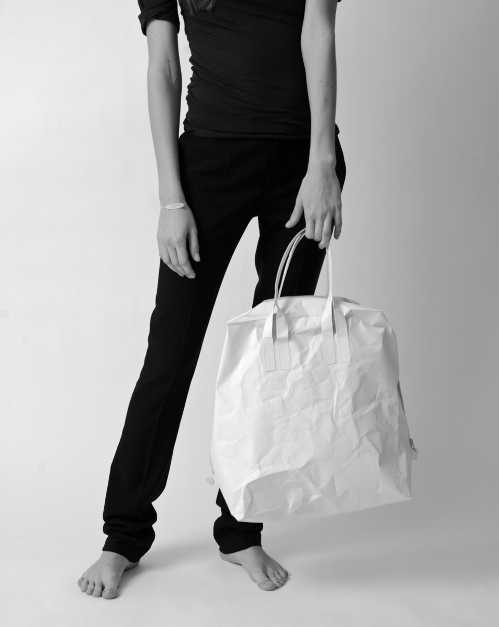 German designer Saskia Diez is known for her minimalist jewelry line, which is incredible if you haven't seen it. Recently she's branched out, beginning to sell two Papier handbags through Project No.8's new online store. Shown above is the Papier 115G bag for $158.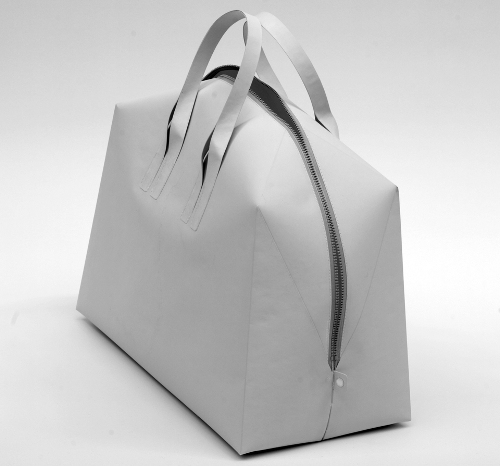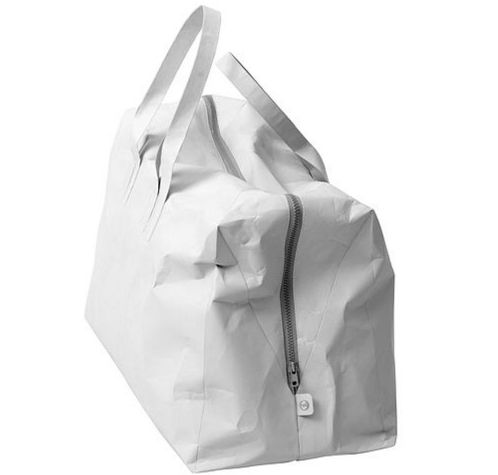 It's actually Saskia's husband Stefan Diez who designed the bags for her. The bags are made of Tyvek, which is a waterproof, tearproof and recyclable material that is super light (less than 135G and explains why the bags are title Papier 115G and 135G).
Just the idea of super lightweight and durable travel bag that is not Lesportsac sounds nice, doesn't it? Shown above is the Papier 135G bag for $193.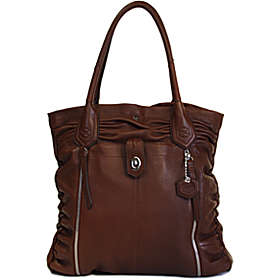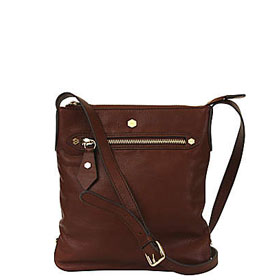 For years I've appreciated the quality of Lodis leather goods. I've had a black leather bag by Lodis for the past 4 years and the leather still looks amazing. To me, the construction of the inner pockets and lining of the bag is a better indicator of quality than how leather ages. The inside of my Lodis bag has held up much better than any Sabrina or Francesco Biasia bag.
If you are anything like me, you're looking for a new timeless chocolate leather bag. The two pictured above are the bags I'm considering. They are reasonably priced, and frequently can be found on sale on the comparison shopping sites. Left: Leather Krush Lola Tote $325. This bag also comes in Apricot and Lemon (in my option these are way to bright. Keep it simple and go with the Chocolate option). Right: Leather Pia Paola Messenger Bag $179 (again, this bag comes in multiple colors you should avoid).