Lollapalooza 2010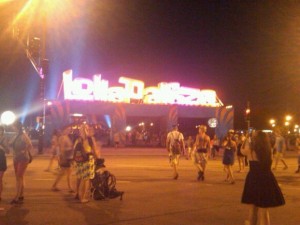 Frankly it's extremely difficult to wrap up 3 days of Lolla into words, let alone limit my thoughts into one blog post.  This was my first year of having the benefit of attaining an all access pass.  And I can say that the experience is one that I will not forget but next year you will probably find me in the crowd with the rest of the masses.
First of all I may be one of the very few that say Lolla is completely overrated.  I always get excited about the lineup and then once I get there it's like the festival is so huge, its impossible to get a good spot to see all your favorite bands.  It's a lot more work than it should be.  And it's overcrowded, so to truly enjoy the performances it's a difficult task.  My suggestion is to find the stage that is hosting most of your favorite bands and park yourself there for the entire day.  You may miss some bands you wanted to see but most likely you will discover so many new bands that you will be happy as a clam.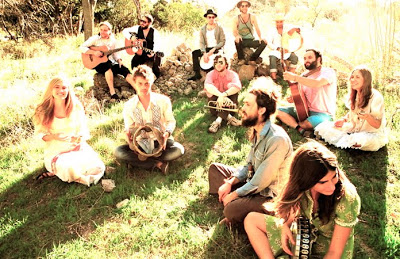 I think it's completely necessary to mention Edward Sharpe & The Magnetic Zero's.  Clearly their following was underestimated, they were put on a smaller stage and their crowd was insanely large.  Hands down the best performance at Lolla that I saw.  I remember a friend of mine out in LA mentioning a couple years ago that she had met someone that managed a band that had 10 people in it.  Her and I had our doubts that such a large band would find success.  But as all 10 unique members walked barefoot onto the stage I quickly realized how powerful this band had become in such a short time.  Literally, they have a cult following.  Other not so surprising highlights of the fest include… Phoenix, MGMT &Arcade Fire.
One of my favorite things to do at Lolla is people watch.  Perfect place to look for new trends.  I can't begin to count how many times I saw people in Hunter rain boots… even when there was no rain in the forecast.
These have been around for awhile and I have seen celebrities such as Kate Moss & Mary Kate Olsen rock this style.  The trend was in full force at Lolla 2010 – and let me tell you another crazy trend… mom jeans are back.  I literally felt as though I should have ran back home to my mothers attic in Iowa – pulled out her old Levi jeans and cut them off.  Take a red bandana from my closet and wear it as a shirt.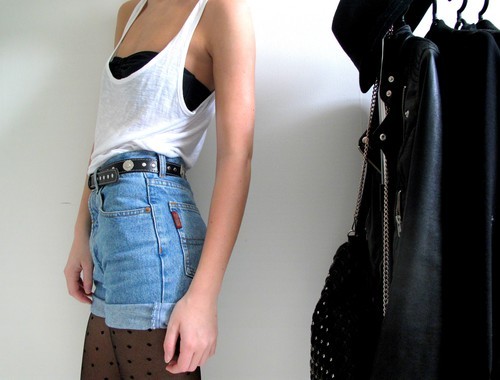 I wasn't sure how I felt about this can be a hit or miss trend.  But by the end of the festival I saw some really great outfits and girls that definitely pulled this look off.  These were the essentials for Lollapalooza 2010.  I feel as though I may not ever recover from this weekend.  Hollywood definitely overtook Chicago and I'm ready to have my city back.  I will be at House of Blues all this weekend and look forward to writing about one of my favorite bands here on Style Bust next week.
This entry was posted by Style Bust on August 11, 2010 at 7:08 pm, and is filed under Trending Music. Follow any responses to this post through RSS 2.0.Both comments and pings are currently closed.