My Ideal Closet
One of my favorite things to daydream about is my ideal closet. I live in a 1200 sq ft apartment in downtown SF, so spacious closets and vanity areas are literally the stuff of my dreams.  As you're about to see, I have some seriously high expectations for my dream closet space.
My dream closet is more of a dressing room than a closet.  Not only would it be a place to store my clothes, but also a place to put on my makeup and do all of  the "getting ready" tasks that I normally have to run between my closet and bathroom to do. There would be a chair and a side table so that I could chill in the closet, read magazines and drink champagne.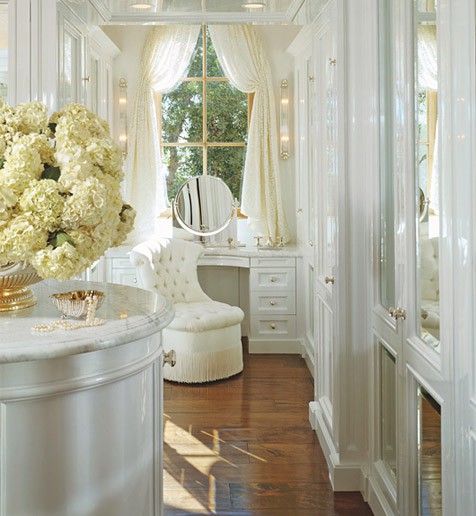 I like the idea of a white-on-white or neutral color scheme so that I'd have a clean backdrop for putting together outfits and trying things on.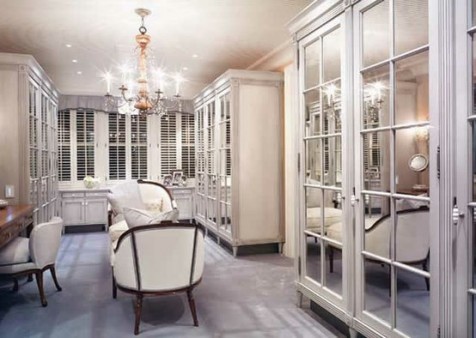 In most closets the clothes are stored behind doors or tucked away in cabinets.  While I love the clean aesthetic that creates, I also like to see all my stuff at once.  This next picture reminds me of a clothing store (for whatever reason Mango comes to mind).  I like that everything is out, yet still looks neat.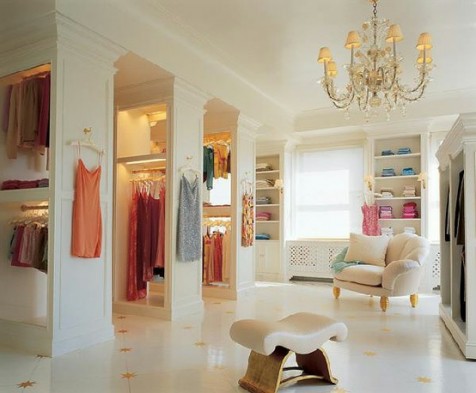 I love the chevron counter top in this next image.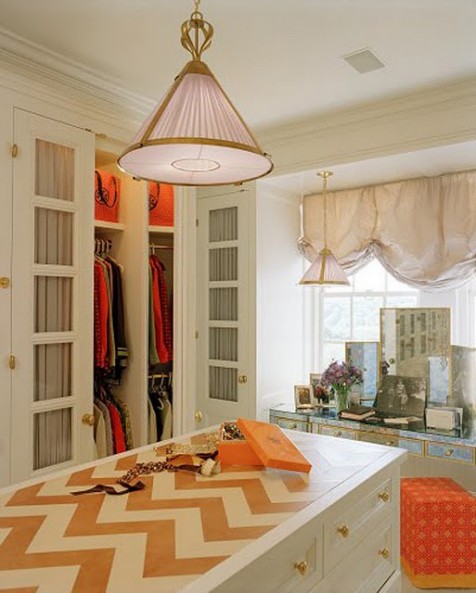 Finally, the purple closet. This one is decorated so well! I love that it incorporates the open closet and drawer space. The ceiling looks fantastic and the mirror is to die for!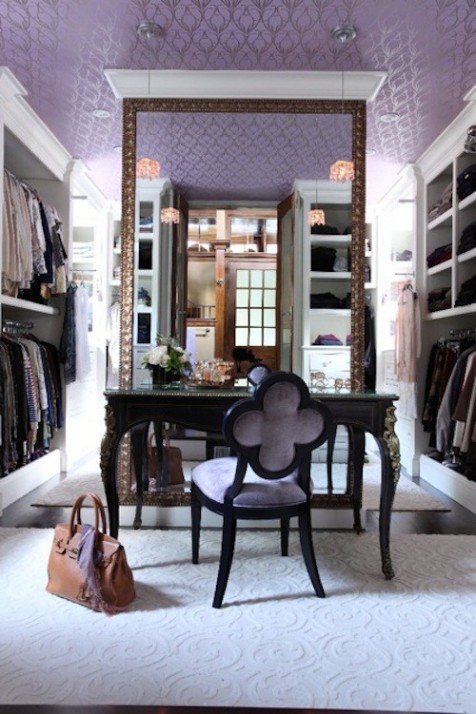 Which closet is your favorite?