Moisturizers: Sephora and Dior
We all want to maintain a youthful look, right?? Then the best way to prevent premature fine lines is to start moisturizing your skin no matter how young you are and maintain the routine of cleansing, toning and moisturizing on a daily basis. With the exception of those nights one comes back too tipsy to care or remember.
Recently I've tried several moisturizing samples and these two have greatly impressed me.
Sephora's Super Supreme Body Butter
Oh my goodness! The packaging mentions "lusty pleasure" and it is! The texture is very thick and silky and smooth, it gets absorbed by the skin almost immediately and leaves your body feeling and looking hydrated all day. It really is amazing!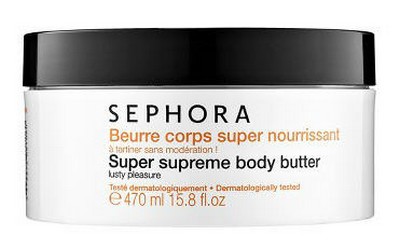 Dior's Skin Perfect Pore Refining Perfecting Moisturizer
I'll be honest, this is a product I'll probably not be buying because of the cost ($65 for 1.7 ounces), but it was so good to use the sample. It has a light clean smell, the consistency is silky and it left my face feeling so soft.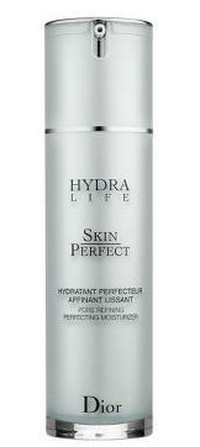 Of course, these moisturizers worked incredibly well on my skin, but every skin needs are different always ask for samples and try as many as you can before you select the one that makes your skin feel special!
This entry was posted by Style Bust on November 18, 2011 at 12:47 am, and is filed under Latest Beauty Products. Follow any responses to this post through RSS 2.0.Both comments and pings are currently closed.