Nestle your iPhone in Trees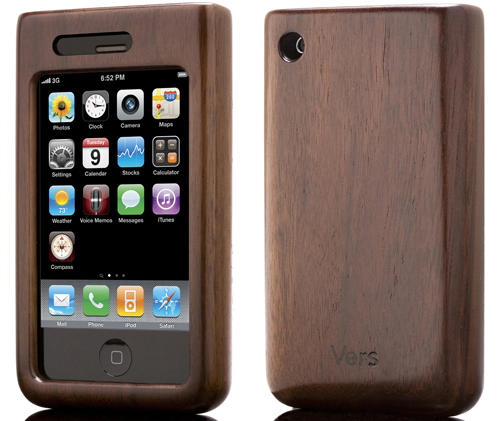 Vers is on a mission to craft beautiful products, with little impact to the environment. Thats why all of their products are cased in wood, whether it's a sound system, a case or an accessory.
Vers has released a collection of "beautiful, though, renewable, hand-crafted wood cases for you iPod and iPhone." All at resonable prices (say goodbye to your Bamboo Slider by Incase). Pictured above is the iPhone Shellcase $39.99.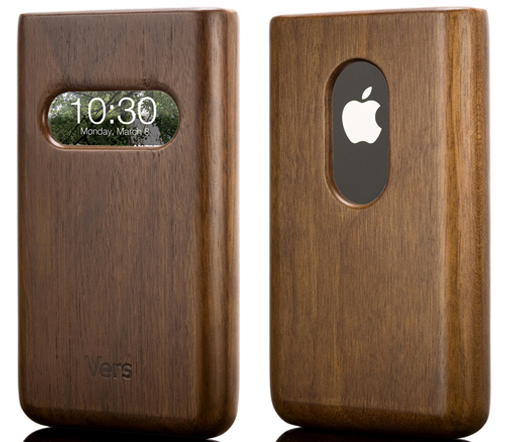 The Vers iPhone Infocase $39.99 offers the maximum protection for your phone. This case is top loading, with a quick release finger detail in the rear – which allows you to quickly anwser calls, etc.