Never Say Never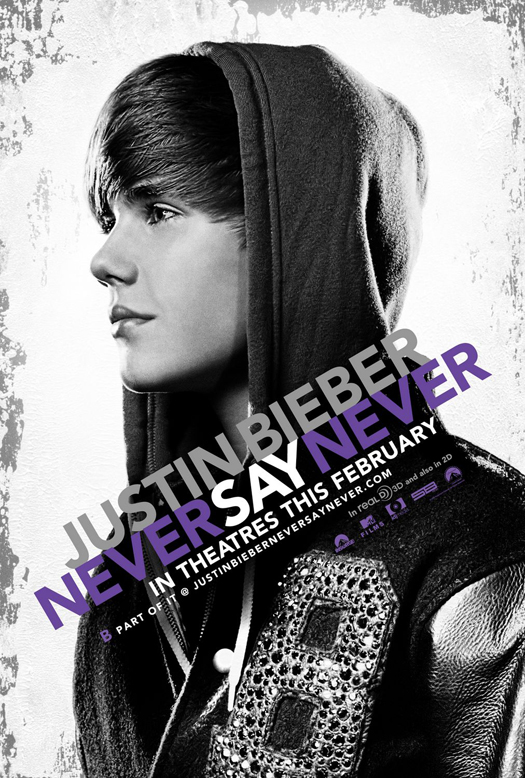 I guess it should be no surprise to any of you that I went to see the Justin Bieber movie today.  But I honestly wasn't sure if I was going to actually spend my money to go see it.  Movies aren't exactly my thing and I had no intentions of checking out Never Say Never.  While the movie trailers sparked my interest I also had thought to myself, why does this kid need a movie?  It's about his rise to fame and its like, isn't that what True Hollywood Story is for?  I also felt like they were taking advantage of the Bieber fan base, knowing that Beliebers do not disappoint and would indefinitely show up at the box office whether the movies was good or bad.
Here's the honest, non-biased truth; the movie did not suck.  His story is so beautiful, unique, and inspirational. And while much of the content certainly could be featured on True Hollywood Story the movie was created to reach a wider audience.  Unfortunately, I think the biggest challenge is going to get non-Beliebers to watch Never Say Never.  Because if you don't like Bieber then I'm sure your thinking that there is nothing in the movie that will interest you.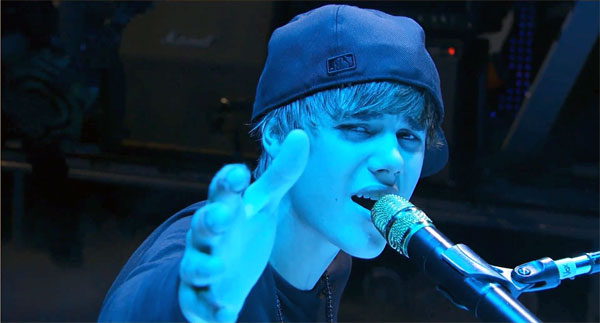 I'm telling you this movie caters to everyone.  It fascinated me as someone that wants to learn and know everything on the business side of the music industry.  My roommate, an artist herself became extremely inspired by his drive, passion, and determination.  The children in the theater were entertained by the music and production of his concerts.  I was also impressed with Justin Bieber's family, how incredibly supportive they all have been and how they are trying to keep Justin grounded.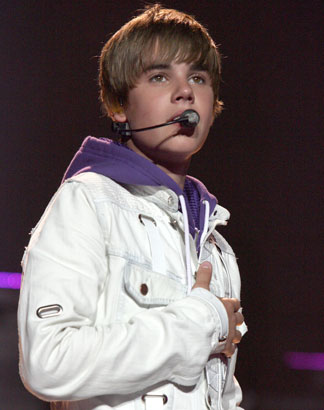 Number one reason why YOU should see this movie, the story is about believing in yourself and making your dreams come true, and lets be honest, we all can relate to having a dream.  If you do take my advice and check out the film please let me know your thoughts.  It's getting rave reviews from critics.  I truly don't think there is one negative thing you can say about the movie.  I'm beyond interested to know what everyone else is thinking about it.  Have you caught the Bieber Fever yet?
This entry was posted by Style Bust on February 11, 2011 at 8:49 pm, and is filed under Trending Music. Follow any responses to this post through RSS 2.0.Both comments and pings are currently closed.