Posts tagged
Justin Bieber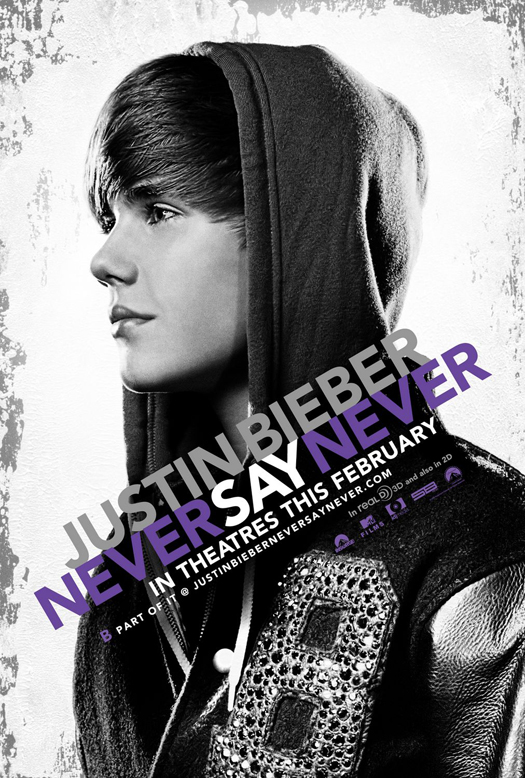 I guess it should be no surprise to any of you that I went to see the Justin Bieber movie today.  But I honestly wasn't sure if I was going to actually spend my money to go see it.  Movies aren't exactly my thing and I had no intentions of checking out Never Say Never.  While the movie trailers sparked my interest I also had thought to myself, why does this kid need a movie?  It's about his rise to fame and its like, isn't that what True Hollywood Story is for?  I also felt like they were taking advantage of the Bieber fan base, knowing that Beliebers do not disappoint and would indefinitely show up at the box office whether the movies was good or bad.
Here's the honest, non-biased truth; the movie did not suck.  His story is so beautiful, unique, and inspirational. And while much of the content certainly could be featured on True Hollywood Story the movie was created to reach a wider audience.  Unfortunately, I think the biggest challenge is going to get non-Beliebers to watch Never Say Never.  Because if you don't like Bieber then I'm sure your thinking that there is nothing in the movie that will interest you.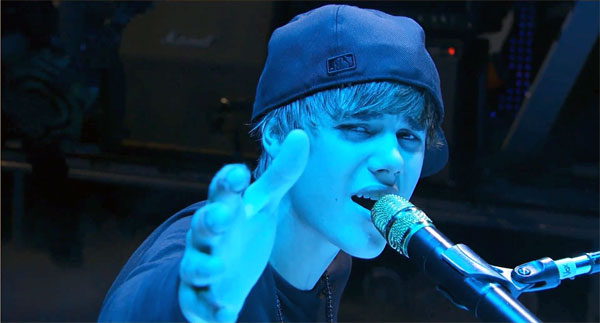 I'm telling you this movie caters to everyone.  It fascinated me as someone that wants to learn and know everything on the business side of the music industry.  My roommate, an artist herself became extremely inspired by his drive, passion, and determination.  The children in the theater were entertained by the music and production of his concerts.  I was also impressed with Justin Bieber's family, how incredibly supportive they all have been and how they are trying to keep Justin grounded.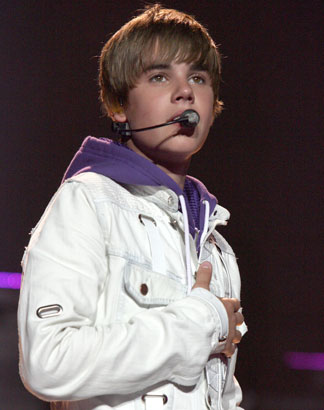 Number one reason why YOU should see this movie, the story is about believing in yourself and making your dreams come true, and lets be honest, we all can relate to having a dream.  If you do take my advice and check out the film please let me know your thoughts.  It's getting rave reviews from critics.  I truly don't think there is one negative thing you can say about the movie.  I'm beyond interested to know what everyone else is thinking about it.  Have you caught the Bieber Fever yet?
It may be slightly cliché to make a list on the 31st of December of my favorite songs that were released this year.  But everyone else is doing it, and I do write for a blog… so I think I should get a free pass for producing something completely unoriginal.  I will attempt to make it slightly more exciting with legitimate reasons why you should check out these tracks.  In addition I have created a playlist on Grooveshark that will give you the opportunity to listen to all these songs, as much as you want, for free.  If you haven't joined Grooveshark already, it's an absolute must for you to do this year.  It is an amazing way to listen and find new music.  I actually have been using it way more than Pandora lately.  Without further adieu – here's my much anticipated list:
Dog Days Are Over – Florence and the Machine
This is the second single released by Florence and the Machines debut album.  It completely made its rounds on a bunch of tv shows, an advertisement for Slumdog Millionaire, and was featured on the Eat, Pray, Love movie trailer.  The band showed everyone up at the VMA's, easily the best performance of the night if based on just complete raw, undeniable greatness.
Tighten Up – The Black Keys
Great alternative song.  I'm always whistling the melody.  It's a strong song that I recommend listening to on your way to work or in the morning.  It will definitely get you ready to take on the day.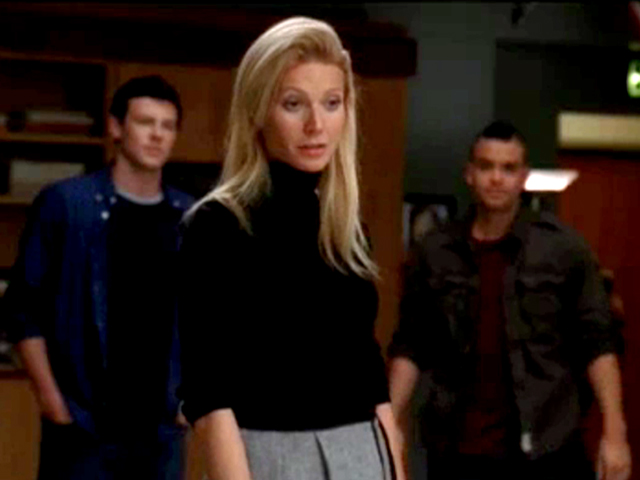 F— You – Cee Lo
Clearly the radio version is titled – 'Forget You', since the original title is slightly inappropriate.  The 'Forget You' version doesn't quite pack the same punch.  It's a catchy song but quite frankly I think the highlight for me was to watch Gwyneth Paltrow cover it on Glee.
Who I Am – Nick Jonas
I play this album for everyone.  It sounds nothing like the Jonas Brothers, and as far as my friends are concerned they find Nick Jonas and the Administration to be slightly more acceptable for me to be listening to.  I think you should listen to this if you want to be pleasantly surprised.
Love The Way You Lie – Eminem & Rihanna
This is an unbelievable song and video.  Those close to me might be surprised that I have included this on my list.  But its beyond memorable.  I complained about the message it was sending, and I do have slight issues with it being mainstream.  But it pushed the envelope.  Some of my favorite artists write many more disturbing lyrics, however those are buried and it takes some reflecting to find the meaning of these.  Love the way you lie, is honest, blunt and the simplicity of it is beautiful.
Pray – Justin Bieber
No surprise here that I put a Bieber song on this list.  I find this song to be so inspirational and amazing.  That's all I I'm going to say.
Heart Skipped a Beat – Xx
Another obsession from Lollapalooza.  Really great band, really solid song.
Ten Years Older – Jarrod Gorbel
I'm not heartbroken that the Honorary Title is broken up if Jarrod Gorbel continues to produce solo projects such as this.  An incredibly beautiful song and a man with an exceptional voice.
Whip My Hair – Willow Smith
I have heard so many crazy stories about the status of this song.  Willow Smith may only be 9 years old but she has certainly managed to make a song for all ages.  And have you seen the video? Her dance moves are so major.  She is so fierce and I know she has a long career ahead of her!  So many people haven't heard this song & I've heard its banned from radio, I can't actually confirm it with a reliable source, but that's what I've heard.   Apparently there have been instances where people are not whipping their hair responsibly and getting themselves injured.  Weirdest thing ever.
Little Lion Man – Mumford and Sons
I have been completely obsessed with Mumford & Sons since Lollapalooza.  This would be a great song to start with and introduce you to their sound, if you haven't heard of them.
Grenade – Bruno Mars
The infatuation with this guy is insane.  He has had multiple top 40 hits this year and his songs are love to the extreme.  He would catch a grenade for this girl?  She must be something special… I don't know about all that but chicks love this stuff & and I like his sound, and I can't ignore his music because I am living with his biggest fan.  So I would be in trouble if I didn't add him to this list.
Walking the Dog – Fun.
As much as I complained about their live performance, this song is great.  You probably have already heard it, Expedia has had it on their commercial for the past few months.  Extremely catchy, and I am slightly obsessed with the weirdness of the music video.
Bullet and/or Turnpike Ghost – Steel Train
I just couldn't decide between these two songs.  Genius lyrics that just make you contemplate life.  I love songs that get me to reflect about things that rarely reach the surface of my brain.  But maybe I'm just weird like that.
Give a Little – Hanson
I'd be lying if I said this pick wasn't extremely biased.  This is my favorite song off their new album Shout It Out.  And quite frankly another song off the album, Thinking About Something has made many lists for best video of the list.  And that song absolutely deserves the critical acclaim.  So you might as well check out both songs.
Slow Jam Mixtape – Jump Smokers ft. Twista
I have yet to tell ya'll about the Jump Smokers.  And I most certainly plan on filling you in on this Chicago based group.  Off their debut album, Kinds of the Dancefloor is a remake of one of my all time favorite songs, originally done by Justin Roman (J.Roman).  Lyrically, this song is brilliant and incorporates titles and artists of classic love songs to create a beautiful love story.  This new track features Twista and makes it especially pleasurable to listen to.
Black and Yellow – Wiz Khalifa
Reppin the hip hop community, I had to go with this song.  I'm actually surprised about the 'spillover' (as Taylor Swift would call it) recently of this kind of music onto Top 40 charts and selling so well on iTunes.  It's truly great to see.
Aston Martin Music – Rick Ross ft. Drake & Chrisette Michele
I really like the feel of this song.  Reminds me of Lloyd Banks & Ashanti, Southside.  You feel like your right there in the song living in that moment, even though most people would have no clue what it's like to be in that situation.  There is something to be said about a song that makes you feel that way.
Need You Now – Lady Antebellum
Another great crossover country artist.  For all my friends that hate country I push them towards Lady Antebellum as a transitional group.  Their harmonies are phenomenal and they write some stellar stuff.
Mine – Taylor Swift
A list of best songs wouldn't be complete without a mention of Taylor Swift.  I can't deny her catchy lyrics and 'Mine' is no exception.  Great song, I can't help but sing along when I hear it.
For the sake of not having a novel of a blog, you can find the rest of the best songs of 2010 on my Stylebust playlist on Grooveshark.  You can keep up with what I'm listening to the entire year if you follow me on there, screen name is MusicITZLife – I can't wait to share with you what I'm listening to.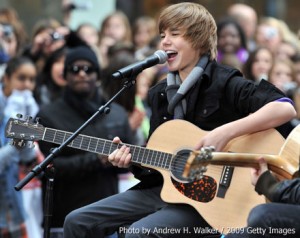 I admit, I am a pop princess.  I have loved every minute of living through the 90's and the emergence of New Kids on the Block, Backstreet Boys (which, btw… I can hardly contain my excitement that they are touring together), Hanson, N'sync and then the rise of the Jonas Brothers and finally Justin Bieber.  Let's be honest, any child starlet makes my heart explode with happiness for the sheer fact that someone their age is able to follow their dream.  If there is anyone who can relate to this phenomenon it has got to be me.  But my mission today is to help others understand it too, or at least appreciate it.
Justin Bieber caught my eye about a year ago when I saw him on MTV on the Alexa Chung show.  He had already had a number one hit, "One Time," but at that point I wasn't convinced of his selling power.  However seeing him interview and then play a song called, "One Less Lonely Girl," made me feel like I was 14 again.  I find this feeling to be especially appealing, and freeing.  I wouldn't say I officially caught Bieber Fever but I definitely realized what it was about.  But for those you that are sitting on the sidelines, just catching glimpses of his perfect hair in magazines and just hearing his songs on the radio might not see it the way others do.
From a PR standpoint, Justin has everything going for him.  He is the first artist that I have seen really utilize social media and use it to it's full capacity.  Twitter is one of the best ways that artists can stay in contact with their fans.  It has replaced most fan-mail.  It's a quick and an easy way to have that essential two-way communication.  I also think its incredibly manageable and easy for the artist to get their voice out.  I would love to know how many tweets Bieber gets a day.  Remember the kid that got 26,000 text messages after Bieber tweeted his phone number?  Bieber got some criticism for abusing his celebrity status for retaliation; personally I thought it was quite humorous.
The few Bieber fans that I follow tend to flood @JustinBieber multiple times a day with the simple hope that he will notice them.  He retweets and replies quite often to his fans, and while some people might think it's a little cliché and impersonal, I believe it's genius.  The guy is doing absolutely everything he can to try to make and maintain a connection with his fans.  It's essential that he shows that he appreciates them, and that they simply, matter.  And that's all a young girl or diehard fan could really ask for.  I do have a favorite Bieber fan, her name is Alia. I discovered some of her videos that were Bieberless and found her to be hilarious, and then I saw her eyes light up with the mere mention of the name Bieber… too cute.  Her YouTube account is definitely one everyone should check out, Aliatee.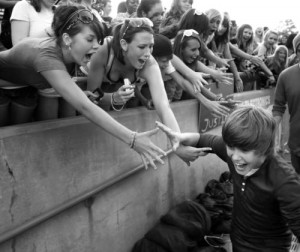 I think Bieber has the most charming fans in the world, or as they probably prefer to be called, "Beliebers."  I have a special place in my heart for these young girls that are continually inspired and following their dreams after being strongly influenced by an equally as charming young Canadian boy.  Here's a video of Michaela Wallace, the latest fan making a name for herself through her love for Justin Bieber.  She's gotten national attention through this video creation.  Check out this catchy tune that I'm on the verge of making my new ringtone.
The rest of the world doesn't have to understand it, because his fanbase is so determined and dedicated to keep his dream alive.  One thing you should do before you write him off is check him out on one of his many television appearances, the boy has swagger but yet is so genuine and down to earth.  You have the right to not like his music, but after learning more about him, I dare you to try not to appreciate this movement.  What he has established for himself is phenomenal and other celebrities should take note.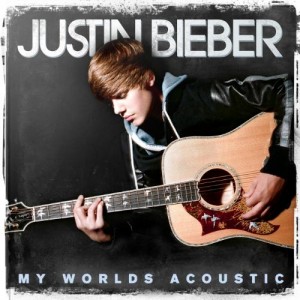 Bieber is set to release an acoustic album on Black Friday, exclusively at Wal-Mart and through his website, yet again… brilliant PR move, what can I do to get on their team?  Of course, more importantly is the music and Bieber recently told MTV his reasons for doing an acoustic album, "I really think that I did an acoustic album because there's a lot of haters out there that say, 'Justin Bieber can't sing. His voice is all Auto-Tuned,' " he said. "And there's a lot with production, it kind of drowns out your voice, and it takes away from the singer, over the synths and everything."  Amen to that.  I have nothing but love for the Bieber team and fans, I don't think the Bieber fever is going to be getting cured anytime soon so you might as well jump in and catch the wave for yourself.