OnePiece: Latest in High-Fashion Comfort
The OnePiece, the adult onesie. It is specifically referred to on the website as OnePiece: Jump in jumpsuit all-in-one onesie chilloutsuit. The OnePiece could be the love-child of last year's home-comfort hit, the snuggie and Juicy Couture's velour track suit.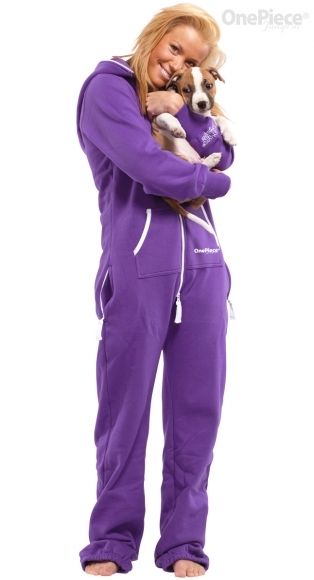 It is, an all-in-one tracksuit with a front zipper. It's made of comfy fleece cotton and zips from crotch up to forehead, for those invisible types. The website suggests it for doing homework, walking dogs, hangovers, and snowboarding. They cost £80-£110 depending on the design you choose. Jumpsuits are the in-thing at the moment. In fact, jumpsuits have been all over the catwalks. Chloe gave us wool styles for Autumn/Winter 2010, Zac Posen's Spring/Summer 2011 catwalk showed sheer patterned and silky versions and YSL's resort 2011 included a one-piece.
My only complaint is that it doesn't have the footsie pajama feet thing going. Other than that, I want one in every color for every facet of my life.
This entry was posted by Style Bust on November 10, 2010 at 8:26 am, and is filed under New Styles in Fashion. Follow any responses to this post through RSS 2.0.Both comments and pings are currently closed.