Orange Lips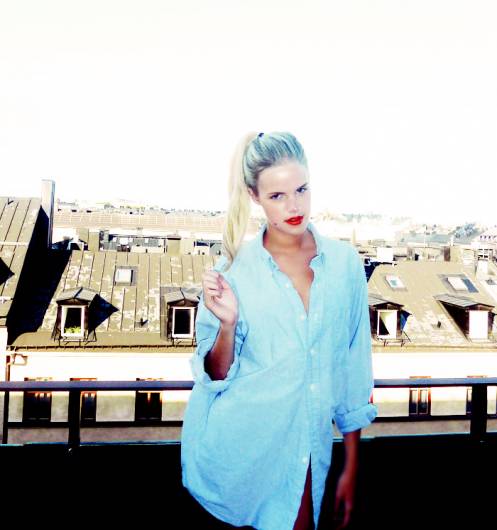 I would love to be a girl that wears lipstick, but every time I put some on, I feel like a clown!  A recent visit to Sephora changed everything!  I tried on a Makeup Forever lipstick in a shade called Nasturtium, which is a shade of tangerine (Makeup Forever has all sorts of orange hues to choose from).  Surprisingly, the tangerine shade worked well and I didn't look or feel silly!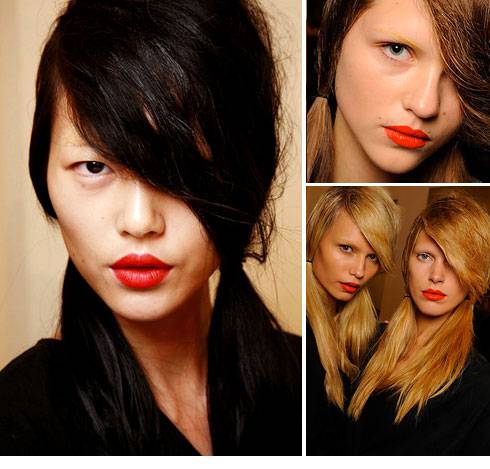 The orange lipstick trend was shown at the runway at the Spring 2010 Prada show and has been seen on the red carpet.  Orange shades work well with pretty much any hair color.  If you're blond you should try an orange-tangerine shade, brunette, opt for an orange-sherbet color and for dark hair, wear a red-orange shade.
To get the complete looks pictured above, I recommend you do the following: apply a bronzer, add golden or copper eye shadow, a few coats of mascara, minimal eyeliner and orange lip gloss.  And voila, you'll be rocking the orange lips without looking like Bozo!
Where to buy:  MAC (MAC makes 2 orange-ish shades that are perfect for achieving the look…MAC Morange and MAC Meltdown), Sephora, and your local Drugstore.  I recommend going into Sephora to see a full assortment of options, this way you can try on different shades and brands.  If you don't want to spend $15 or more on a lipstick, check out go your nearest drugstore – you won't have as many options, and you can't try it out…but you'll spend about $6 and feel less guilty.
This entry was posted by Style Bust on July 22, 2010 at 1:38 pm, and is filed under Latest Beauty Products. Follow any responses to this post through RSS 2.0.Both comments and pings are currently closed.