Posts tagged
lipstick
A new report came out from The Food and Drug Administration (FDA) concerning lead content on many brands of lipsticks currently on the market. This report is very troubling since it contains 400 different lipsticks from brands such as Maybelline, Cover Girl, NARS, Avon, L'Oreal, Burt's Bees, and  many others.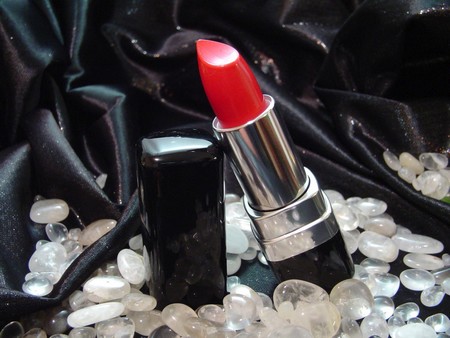 In spite of the findings the FDA does not consider the lead levels they found to be unsafe.
Is there a safety concern about the lead levels FDA found on lipsticks?

No. We have assessed the potential for harm to consumers from the use of lipstick containing lead at the levels found in both rounds of testing. Lipstick, as a product intended for topical use with limited absorption, is ingested only in very small quantities. We do not consider the lead levels we found in the lipsticks to be a safety concern. The lead levels we found are within the limits recommended by other public health authorities for lead in cosmetics, including lipstick.

What are FDA's next steps for lead in lipstick?

Although we do not believe that the lead content found in our recent lipstick analyses poses a safety concern, we are evaluating whether there may be a need to recommend an upper limit for lead lipstick in order to further protect the health and welfare of consumers.
This issue is debated between different organizations, while the Campaign for Safe Cosmetics is pushing for limits on lead levels, the Personal Care Products Council – a trade group representing the cosmetics industry – agrees with the FDA that the lead levels are not threathening.
Lead is not an ingredient in the formulations, but can be unintentionally added by using color additives approved by the FDA that are mineral-based and may contain trace levels of lead that is naturally found in the soil, water and air.
Looking at the list, red shades are the most likely to contain traces of lead. These are the top 10 brands from the study:
Maybelline Color Sensation in Pink Petal (Lead content: 7.19 ppm)
L'Oreal Colour Riche in Volcanic (Lead content: 7.00 ppm)
NARS Semi-Matte in Red Lizard (Lead content: 4.93 ppm)
Cover Girl Queen Collection Vibrant Hues Color in Ruby Remix (Lead content: 4.92 ppm)
NARS Semi-Matte in Funny Face (Lead content: 4.89)
L'Oreal Colour Rich in Tickled Pink (Lead content: 4.45)
L'Oreal Intensely Moisturizing Lipcolor in Heroic (Lead content: 4.41)
Cover Girl Continuous Color in Warm Brick (Lead content: 4.28)
Maybelline Color Sensational in Mauve Me (Lead content: 4.23)
Stargazer lipstick in shade "C" (Lead content: 4.12)
Click Here to look at the complete list and see if your lipstick is on it
I checked my own lipsticks against the list and I'm glad to say Illamasqua was not in it since I just love my red lipstick! Click here to check a previous review I made on Illamasqua.