Perfekt Lash Perfection Gel
For the past few weeks I've been using Perfekt Lash Perfection Gel, a product that aims to replace traditional mascara, lash primer, lash treatment, conditioner and enhancer.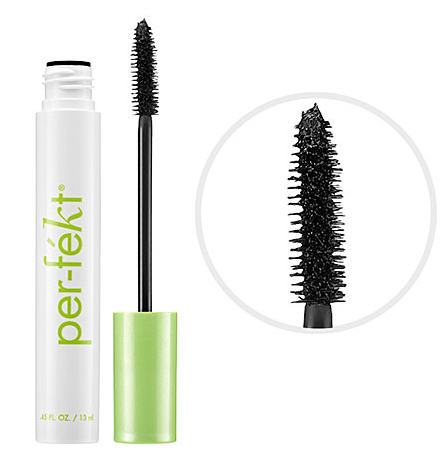 This multitasking formulation glides on effortlessly to prime, darken, lengthen, strengthen, and condition lashes. Enriched with a soft and delicate ester derived from olives that ensures a polished effect, you can guarantee your lovely lashes will be fully covered from root to tip. Smudge-resistant and clump-free, Lash Perfection Gel provides natural buildable coverage and leaves the lashes looking lustrous and curled to perfection all day long.
My eyelashes are small and straight and what Perfekt Lash Perfection Gel did was give them a thicker appearance. I had a little bit of trouble with clumping because the brush didn't seem to cover the eyelashes properly and I would use the tip, thus adding too much gel on some parts and making them clump.
It is lightweight and even though its not waterproof I've had no problem with smudging even during the hottest days in August. For day time I really liked this gel, for night time when I wanted something more dramatic I would apply a little more Lash Perfection Gel, curl my eyelashes and add traditional mascara especially to the tips, the end result were curled and thick eyelashes, can't say I noticed any visual increase in length.
I would recommend this Gel to anyone who wants a subtle effect on their eyelashes. I didn't see any difference from a traditional mascara, but this is a product worth trying out.
This entry was posted by Style Bust on August 16, 2012 at 11:46 am, and is filed under Latest Beauty Products. Follow any responses to this post through RSS 2.0.Both comments and pings are currently closed.