Vancouver Dining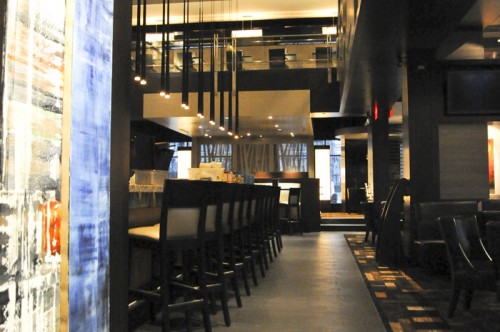 When in any great place near a coast with nearby farmlands I seek for a slab of great meat and some seafood. The problem is that Vancouver, just like our city, has a plethora of dining choices. So what did I do? Walking down the streets of down town Vancouver with my cousin (thinking I am crazy for so intrusively inquiring people about where I could find a mouthwatering steak) we walked down the street agreeing that the first restaurant to be named three times was the one we would go to for dinner. This is how we ended up at The Keg Steakhouse and Bar. Naturally, we decided to go for the best surf and turf dish they offered. The
atmosphere was everything a steakhouse should be. Dim and elegant, with a very friendly and sophisticated staff, not to mention the manager made sure everything was going well every step
of the way. Here where my favorite dishes.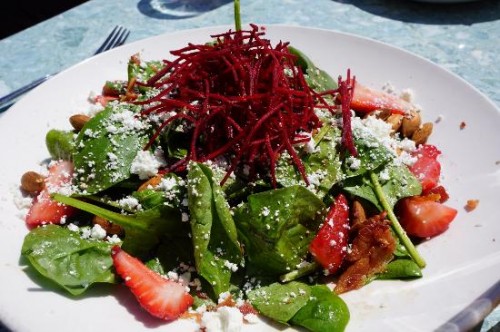 Spinach Salad-A great start to my meal with a full-bodied glass of red BC wine, of course. This salad is a delicate combination of organic baby spinach with fresh strawberries, dried cranberries. Balancing the sweetness is a hint of red onion and Bleu cheese.

Prime Rib and Lobster– This is everything I could have ever asked for in a Surf and Turf dish. The Prime Rib was slowly roasted to perfection and the Lobster Tail literally melted in my mouth.
I ended this meal so stuffed and sleepy, I asked the bar tender for a shot of espresso. The next thing that occurred was both unexpected and hilarious. The kind bar tender handed me a shot of Da Vinci's espresso infused vodka. Thinking that he had done this on purpose in belief that on vacation I should wake up not with espresso, but to a shot of vodka, I looked at my cousin shrugged my shoulders and drank it, it was after all very good. Surprisingly enough, this was not the only time during my stay that I was handed vodka instead of espresso. I found it so intriguing and hilarious that I decided to never ask the locals what that was all about. The espresso infused vodka vs. a shot of espresso Canadian confusion will always be a mystery to me.
If you liked this article please checkout my review of The Cactus Club Cafe in Vancouver!