Perfectly accessorized
As I've mentioned in my post The Bold and the Beautiful,this Spring is all about color.  I'm trying to get into wearing bold and vibrant colors, but I'm finding it to be a little tricky.  Until I find a color that actually looks good on me, I will stick to my neutral color palette and accent my boring ensemble with bright accessories.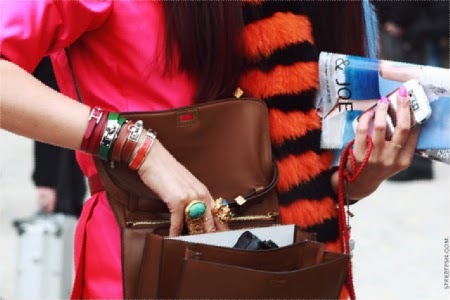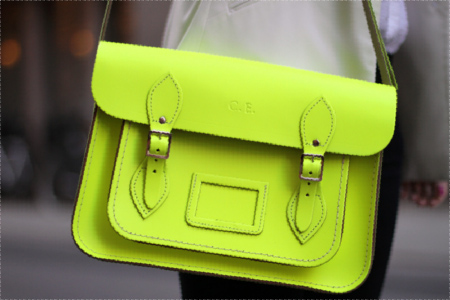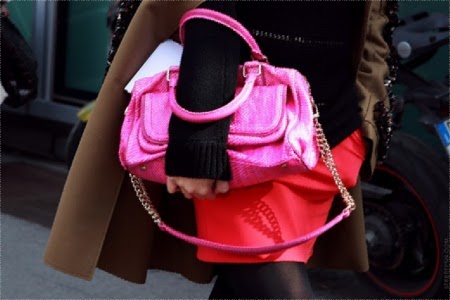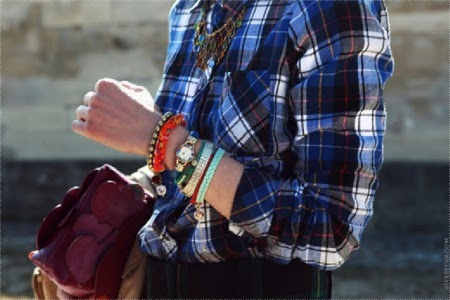 Adding vibrant accessories is a great way to ease your way into the bold trends of the season.  You can find inexpensive colorful bracelets on Etsy.com. Wear them stacked with vintage gold bangles.  The mixed media creates an interesting combination of textures and patterns that will have onlookers coveting your style!  But remember – wearing a stack of bracelets means minimizing the rest of your jewelry (you don't want to look like you're wearing everything from your jewelry box).
Carrying a bright colored bag or wearing a bold shoe are probably the easiest ways to add color to your wardrobe.  We tend to buy black or brown shoes and bags, because they "go with everything."  But contrary to what most people think, colors like cobalt blue and even coral go well with your wardrobe staples (like those everyday neutral colors).  When buying brightly colored bags or shoes, pick out classic styles like the Kitty St. James Satchel by Marc by Marc Jacobs or Chic Suedette Pumps from Forever21.  Since color trends change from season to season, it's best to have something classic in your closet so it doesn't look outdated in the future.
This entry was posted by Style Bust on May 3, 2011 at 9:00 am, and is filed under New Styles in Fashion. Follow any responses to this post through RSS 2.0.Both comments and pings are currently closed.