Review: Ecote Leather Boot
My Urban Outfitters package arrived last night. In it was a couple of gifts, which I won't mention since recipients might be reading this post, AND Ecote boots for me! It's been a cold December. I've needed socks and shoes everyday, wearing my limited assortment of boots and booties. I work a little over a mile walk from home (round trip), so I prefer to wear styles that are flat or have a low 1-2″ heel max. For he past month I've been on a serious hunt for cute, simple, and classy boots, none of that trendy junk. I've been frequenting ideeli, Ruelala, Hautelook, Zappos, Piperlime and Urban Outfitters hoping to find the perfect pair for new kicks.
If you know me well, you probably know I don't buy anything at regular price. Lucky for me, most stores (aside from Piperlime) have a great sale shoe assortment, so I feel like I'm still able to find current styles at the right prices (note, current styles and trendy styles are not the same thing).
Back to the Urban Outfitters package; in it was a pair of Ecote Leather Crisscross Lace-Up Boots in light brown.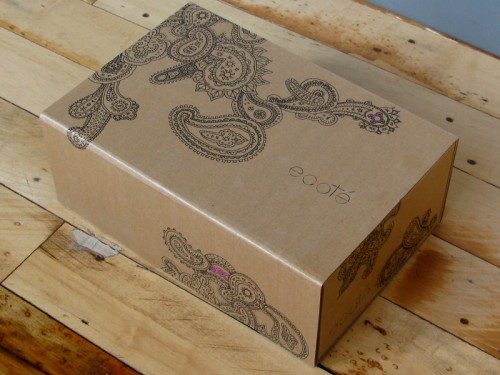 I put them on, and they fit perfectly. My only complaint is that the top of the boot is a bit stiff and isn't the most comfortable thing to have bumping up to your ankle with every step. I've worn them for a full day now and it seems like the stiffness is working itself out – that, or I'm getting used to the feeling!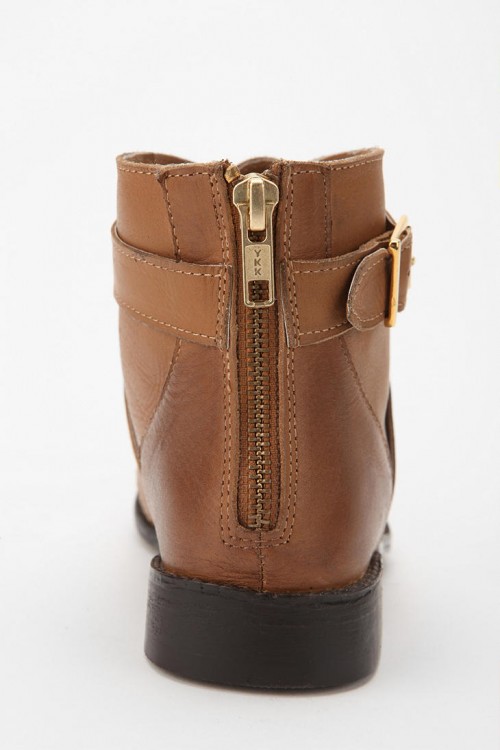 I would strongly encourage anyone looking for bootie flats in black or light brown to pick these up. Hurry, they are on sale for $40, so they'll be sold out before you know it!