Screw Me Lamps
If you don't already know, the lamp is very important part of interior (Tyler's mom can attest to this). Lamps need to be completely suitable for the style of the room it belongs to.
If you are a fan of simple, modern interiors, less is usually more Take Jonathan Rowell's lamp "Screw Me", it consists of simple lines and two basic colors.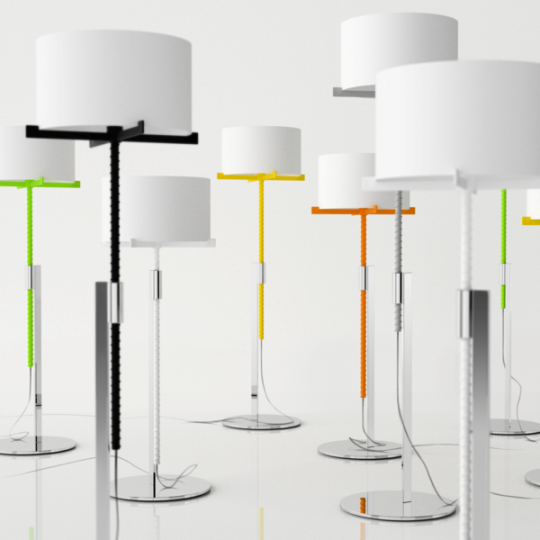 You can correct the height of lamp for your need thanks to its construction. It seems it says "Screw Me"!