Posts tagged
lighting
Ever fall in love with a museum piece and want to take it home? Well, at the Museum of Modern Art Store you can! (For a price, of course.) With their reproductions of iconic works from modern art history, fun gifts and accessories for art lovers, and collectible miniatures from their exhibitions, there's something for everyone at their online store (www.momastore.org). My favorite section? The furniture and lighting products, of course! Designed by the masters of design themselves, these life-sized reproductions of visionary works are now available to the homes of the public. Have a look!
(You've probably seen this chair before. For those of you who don't know, the name Eames in the furniture design world is treated with god-like reverence. Designed by Charles and Ray Eames in the 1940s, Eames chairs are universally recognized, admired, and coveted even today.)
-Beryl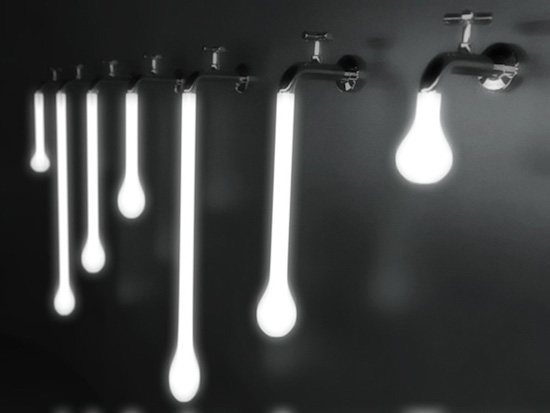 The Light Drop was designed by Brazilian product designer Rafael Morgan. The concept: the more you twist the tap, the brighter the light. The design is supposed to burn an image of natural resource conservation. Morgan says,
The Light Drop is supposed to make people think about how we are dealing with our natural resources, in this particular case, the water, which is the main source of energy for every living organism in this fantastic world. Water is energy indeed.
Morgan won 3rd Prize for Designboom's Bright LED competition with Light Drop. The light fixtures are currently being produced and sold by Wever & Ducre.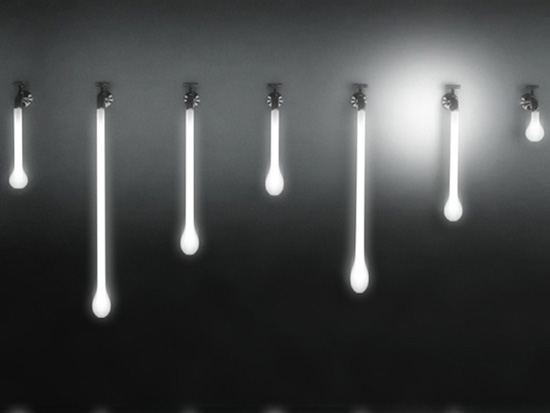 If you don't already know, the lamp is very important part of interior (Tyler's mom can attest to this). Lamps need to be completely suitable for the style of the room it belongs to.
If you are a fan of simple, modern interiors, less is usually more Take Jonathan Rowell's lamp "Screw Me", it consists of simple lines and two basic colors.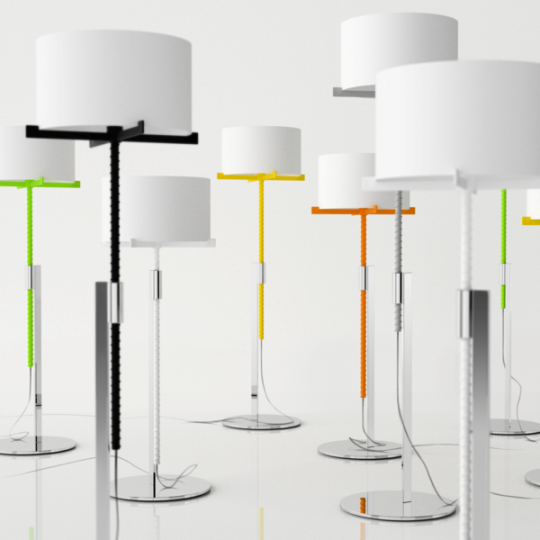 You can correct the height of lamp for your need thanks to its construction. It seems it says "Screw Me"!