Sephora's Eye Pro Lesson Palettes
In case you weren't born with the make-up gene, that one that would instinctively tell you what colors to use and how to combine them to make your eyes pop, Sephora has made it easy to get the right look for your eyes with their Pro Lesson Palettes.
Pro Lesson Palettes are the easiest way to learn new makeup effects. You'll get illustrated instructions for two looks: one for day and another for night. Easy to follow without flipping between pages or looking for cards, the instructions are printed directly on the palette.
This one shows you how to get a beige natural eye and a navy smoky eye.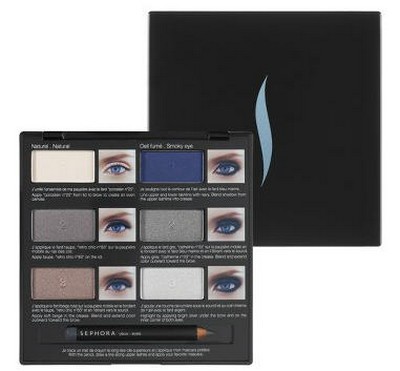 Pro Lesson Palette: Brown Eyes
You can create a brown natural eye and a purple smoky eye.
Pro Lesson Palette: Green Eyes
Get a khaki natural eye or a black-purple smoky eye.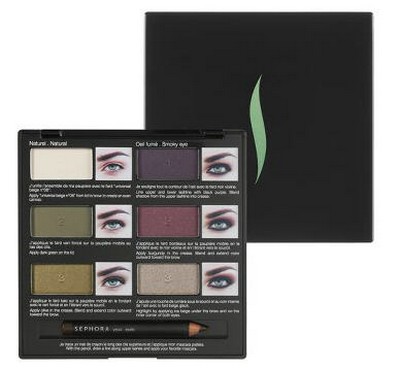 Pro Lesson Palette: Natural Eye
For those of you who want a subtle look, you can have a natural nude eye or a smoky nude eye.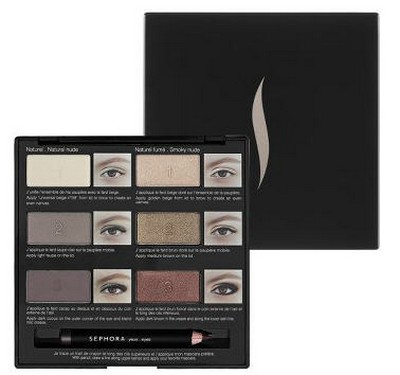 Pro Lesson Palette: Smoky Eyes
This is the major leagues with the colors and instructions to make a brown smoky eye or a black smoky eye.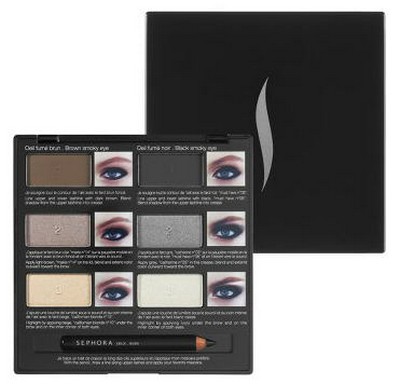 My sister taught me a way to make the smoky eye look in a very easy manner, it's like Smoky Eyes for Dummies, even I can do it. And this is a big treat because she agreed to let me record her, we had a blast doing it while we had one of the Harry Potter movies in the background. The only sad part is that even though we were all made-up and ready to go, we decided to stay home and keep watching movies. Sister's night in!
This entry was posted by Style Bust on December 15, 2011 at 10:43 pm, and is filed under Latest Beauty Products. Follow any responses to this post through RSS 2.0.Both comments and pings are currently closed.