Shine Control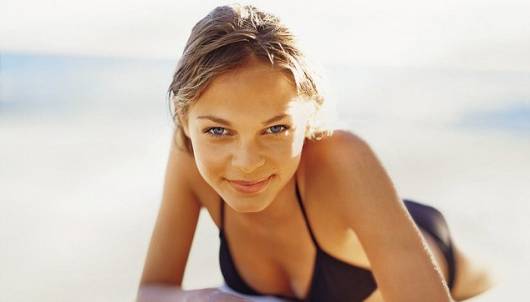 Memorial Day is behind us, so it is officially summer in my book!  And that means, grilling outdoors, drinking beers in the sunshine, a good tan, more skin, less makeup and the dreaded oily face.
There is a fine line between a healthy sun kissed glow and an oily t-zone, and maintaining the beachy/sun kissed look can be challenging (especially if you're like me and have oily skin year round).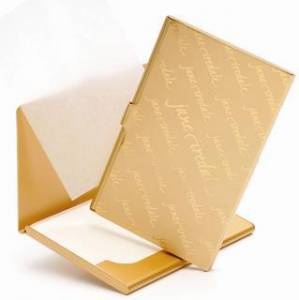 Instead of constantly applying powder to your face (which will just make your face look cakey), use a blotting tissue.  Blotting tissues are great for removing excess oil and getting rid of that shine without removing your makeup!  They're also easy to find…you can get blotting tissues at your local drugstore, high-end makeup companies have jumped on the bandwagon and created their own, and if you don't have a lot of time or money…you can even DIY!
Here are 5 products that I highly recommend for getting rid of that shiny forehead:
1.  Nature's Minerals Blotting Tissues from the Body Shop.  $10 for 65 tissues
2.  Too Faced Refresh Oil Blotting Papers from Sephora.  $12 for 100 sheets
3.  Clean and Clear Oil Absorbing Sheets from your drugstore.  $5.49 for 50 sheets
4.  Starbucks Napkins from Starbucks.  FREE!!
Made from 100% recycled paper in a bleach-free process.  Since the napkins are not white…you can see how much oil the napkin is absorbing (kinda gross…but at least its off your face)!  One napkin is more than enough for a whole day in the sunshine!
5.  And my favorite/easy to find facial blotter…The Toilet Seat Cover from your ladies room.  FREE!!
Some have questioned the sanity behind using a toilet seat cover on your face…but if you're finding yourself looking extra greasy, slip into your nearest ladies room and blot away the shine!  It works…trust me!
There are hundreds of blotting tissues on the market…they come in all sorts of cute containers (that are easy enough to stash in the smallest of clutches), they are made of different paper (rice paper, organic flax seed, cotton and linen), and they even have different features (some contain a light powder or tint and even scents for a little aromatherapy).
If you're worried about your face looking a bit oily in your photos this summer…take a minute to sponge up (blot) some of that shine!  It's easy and you have a lot of options!
This entry was posted by Style Bust on May 31, 2010 at 1:18 pm, and is filed under Latest Beauty Products. Follow any responses to this post through RSS 2.0.Both comments and pings are currently closed.