Sporting Spring 2012 trends
Over the past several months I have been writing about Spring trends – trends that I can see myself or my friends actually wearing (like pastels and color blocking).  But recently I have been drawn to this Spring's "sporty chic" trend – a trend that seems to be a little over-the-top, but yet very minimal.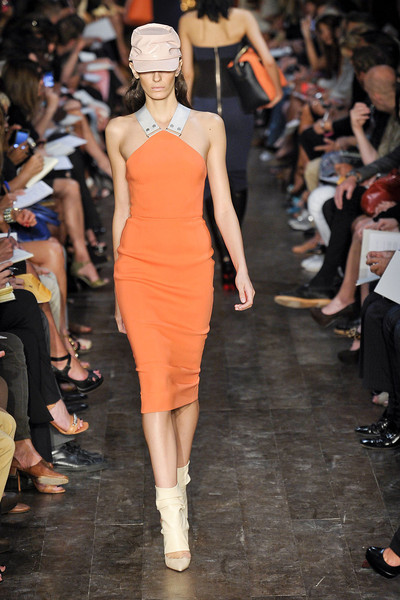 Victoria Beckham Spring 2012
Every year there is some sort of "sporty" trend hitting the runways, last year we were introduced to a tomboy look – slouchy sweatshirts, buckles and toggles, but this season it's more about poised femininity, sleek and functional designs.  Think sport elements mixed with tailoring, asymmetrical straps, and luxurious fabrics in sporty cuts (i.e. racerbacks).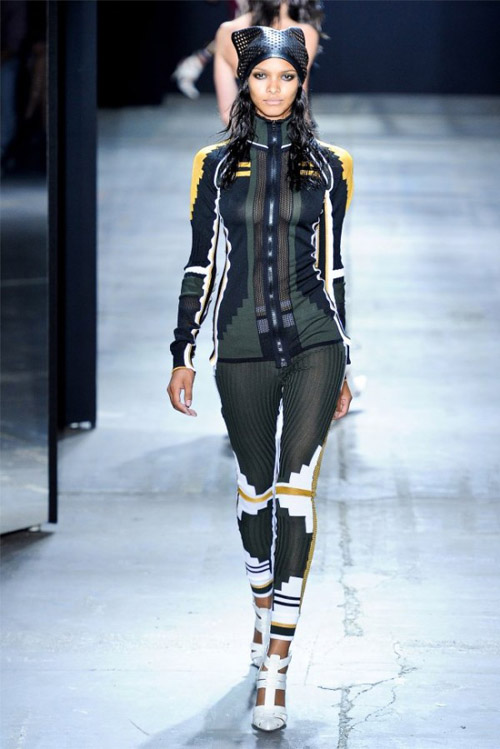 Alexander Wang Spring 2012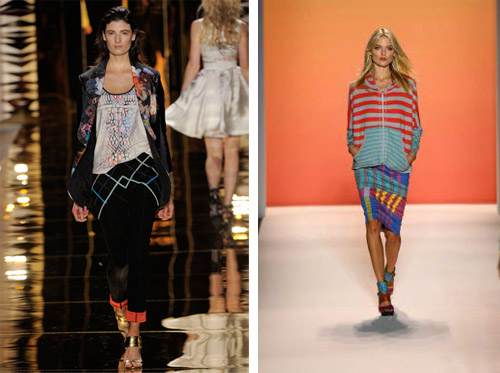 Cythnia Rowley Spring 2012, Nicole Miller Spring 2012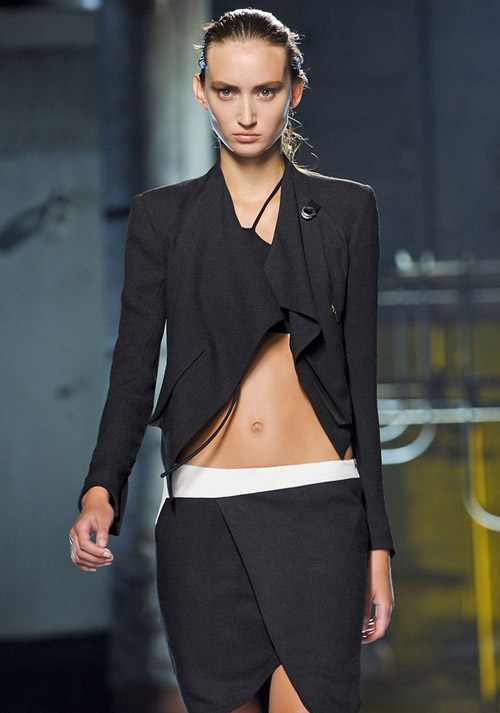 Helmut Lang Spring 2012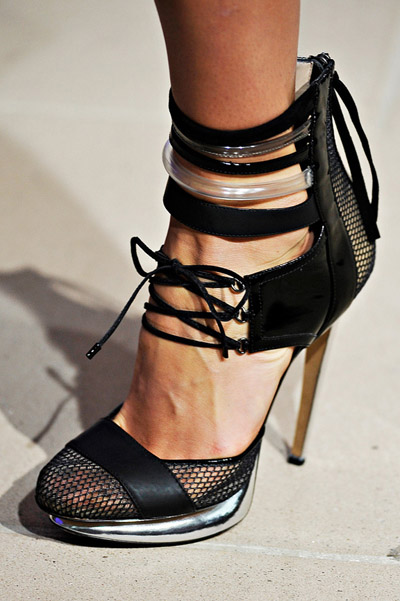 Prabal Gurung Spring 2012
So, you may be wondering how you can actually make this trend work and not look like you just walked out of the gym.
Here are a few ways to work the "sporty" trend into your Spring wardrobe:
1. Look for tank tops with asymmetrical straps in thin, lightweight material.  These are great for layering under a tailored blazer.
2. Look for jackets made of perforated leather or mesh.  Pair with slim trousers or your favorite skinny denim.
3. Look for tops or dresses with thick elastic straps, exposed zippers and buckles.  And pair with an edgy shoe (like a metallic-toe pump).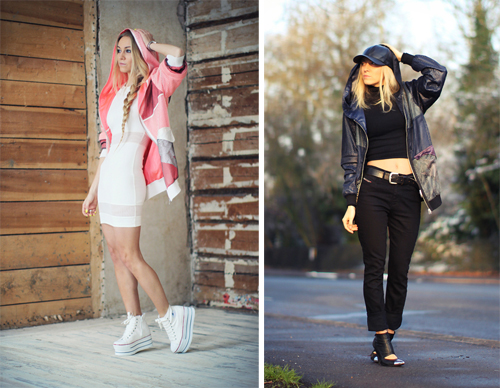 Sandra rocking the Sporty Chic trend – 5 Inch and Up
This entry was posted by Style Bust on March 20, 2012 at 6:00 am, and is filed under New Styles in Fashion. Follow any responses to this post through RSS 2.0.Both comments and pings are currently closed.